What To Do In Cozumel? - Your Guide To The Top 13 Things To Do
February 18, 2022 / updated February 22, 2023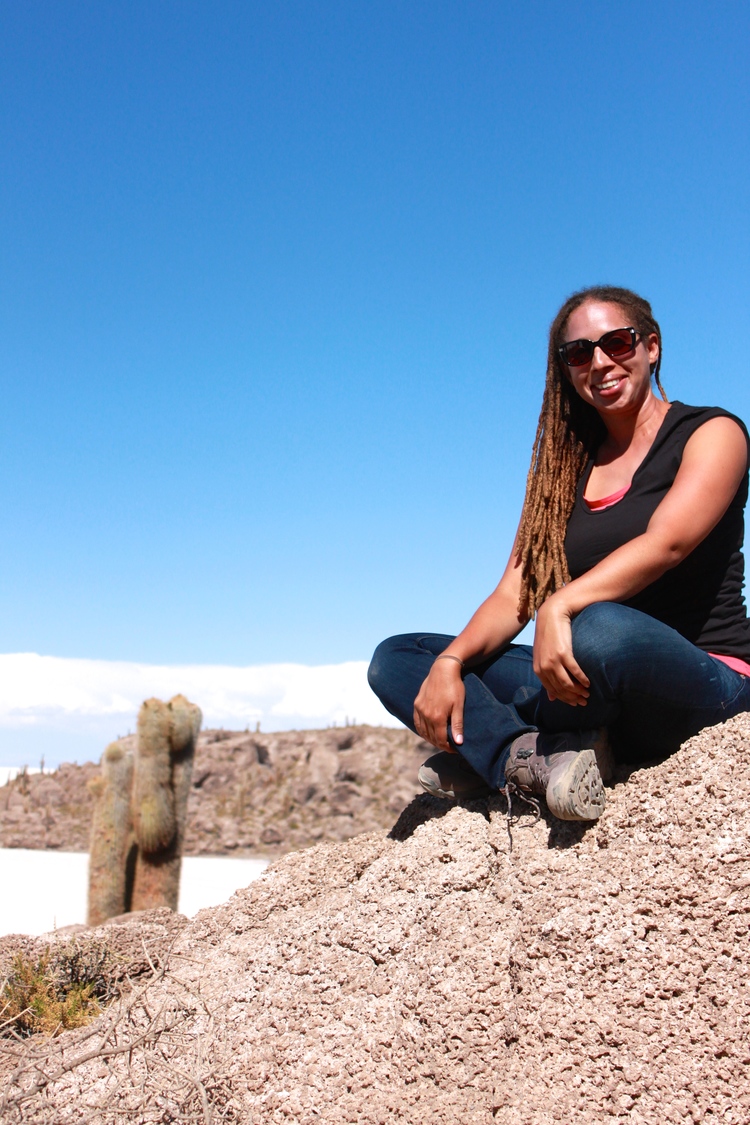 Cristal D
Local Writer, Global Traveler
Cozumel is the ideal gateway to Mexico for many cruisers. Apart from Florida, it's actually the busiest cruise port in the world! It might surprise many to know that Cozumel became a tourist destination a whole decade before Cancun when it became known as a diver's paradise in the 1960s.
While many are content to enjoy one of Cozumel's picturesque beaches, salted margarita in hand, if you're looking for a wonderful day excursion, Cozumel has got you covered. Read on to find out what to do in Cozumel, from its underwater adventures to all the culinary delights you can handle.
Top day trip Cozumel ideas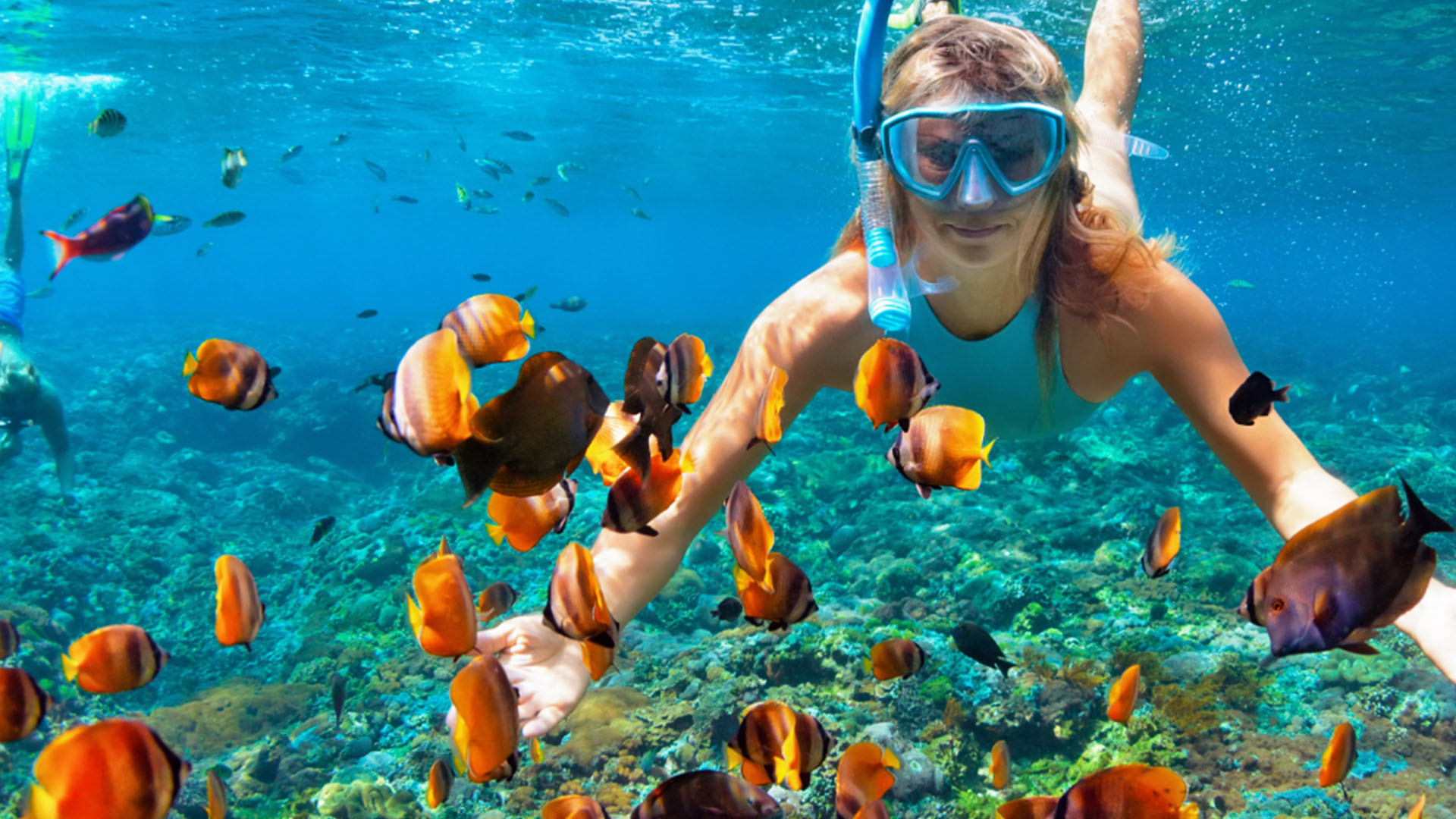 Snorkel in the Cozumel Marine Park
You can't have a list of what to do in Cozumel without first mentioning Cozumel's Marine Park. This protected area is home to some of the most beautiful marine life and coral reef in the world. It is truly the gem in the crown of the Mayan Riviera's top sights and a great option for a day trip in Cozumel.
Most tours to the marine park include a visit to beginner-friendly Palancar, the shallow reefs of Columbia, and El Cielo, where you have a high chance of spotting starfish and stingrays. Spanish for "Heaven", El Cielo is usually a great stopping point for a snack and refreshing drink while you float around and enjoy the best of Cozumel's turquoise water.
See the top snorkeling and diving tours in Cozumel!
Head below on a submarine adventure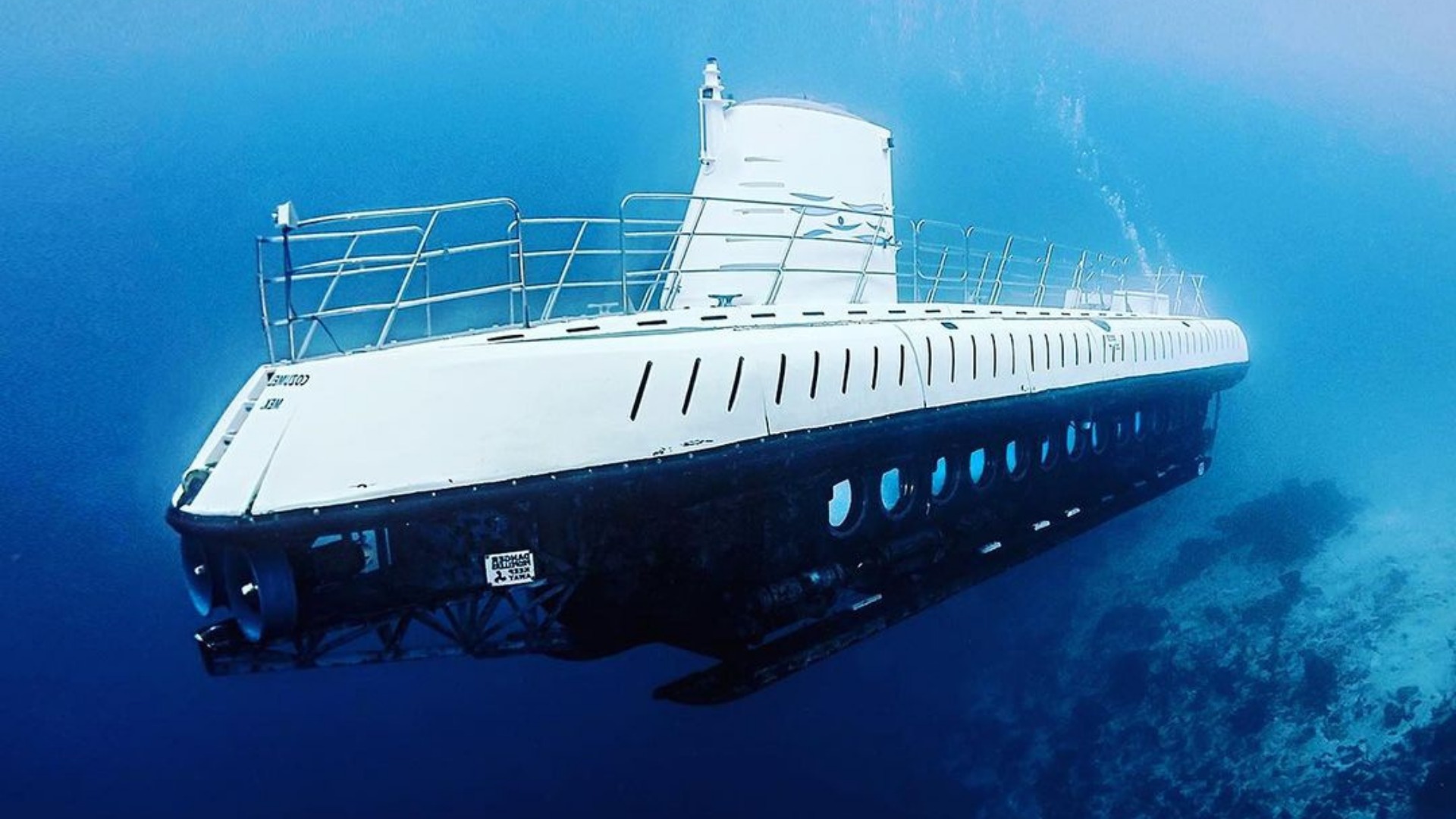 What Cozumel may lacks in terms of the towering Mayan ruins found on the mainland, it more than makes up for with underwater adventure mixed with unique island flair. What to do in Cozumel? How about submerging yourself completely in the iconic waters of the Caribbean Sea on a submarine excursion. You'll get to dive down to 100 feet to the heart of one of Cozumel's most captivating and colorful coral reefs.
No need for a dive certificate to witness the intriguing depths of the ocean usually reserved for fish and scuba divers only. You'll cruise along the ocean bed and get to take in all the sights through the submarine's large circular windows as an informative guide fills you in on everything that you're seeing.
Go on a scuba dive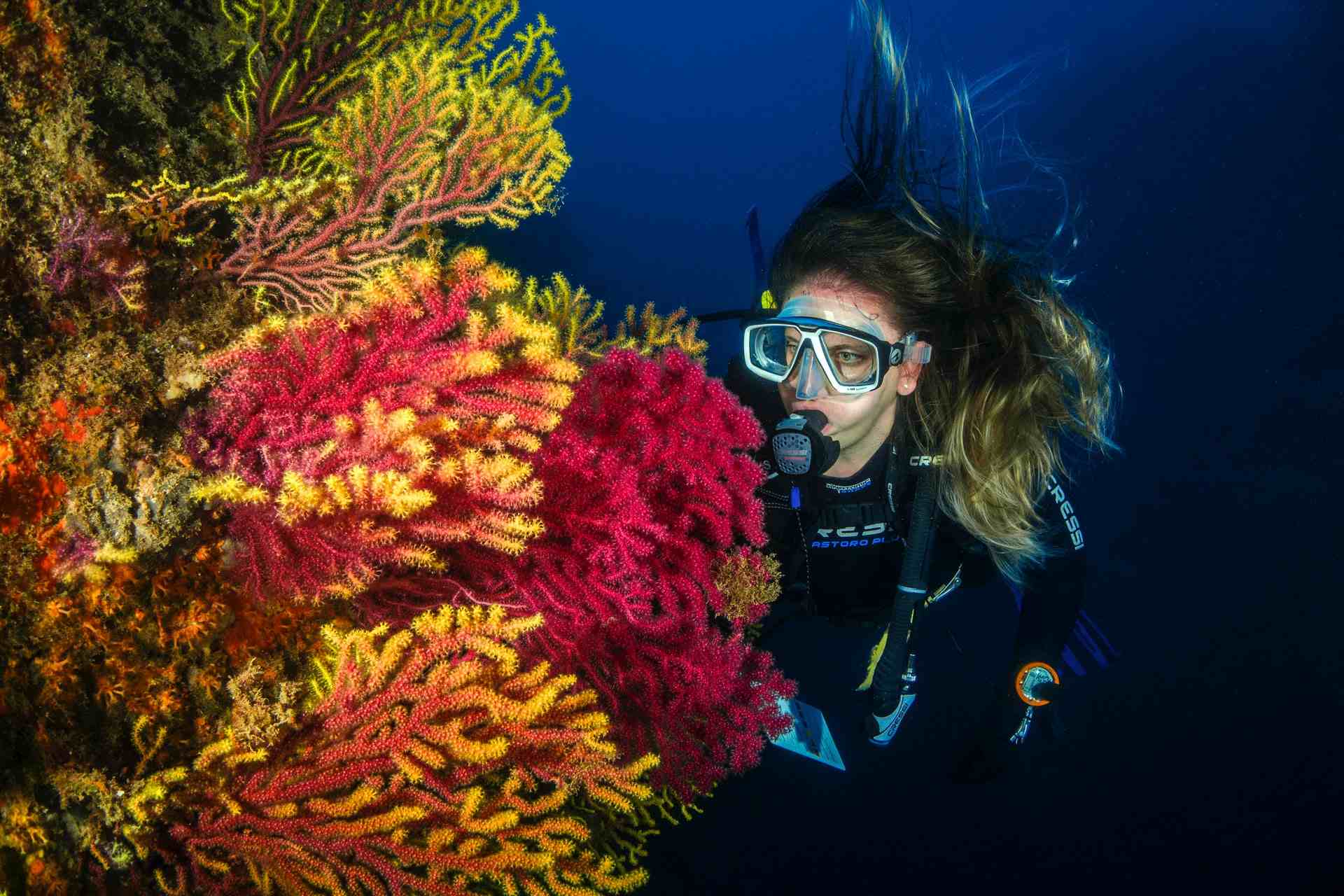 Speaking of diving, when you're considering what to do in Cozumel, expect to be overwhelmed by the sheer amount of world-class dive sites found around the island. Cozumel is situated on the second-largest coral reef system in the world, the Mesoamerican Barrier Reef. The exceptionally clear waters coupled with the protection of the marine park put it at the top of most divers' bucket lists.
There's something for every level of diver here including shallow reefs for beginner's discovery dives up to advanced drift dives. Marine life you can expect to see includes eagle rays, nurse sharks, turtles, giant green morays, lobsters, and innumerous colorful reef fish. Many sites can be reached in less than ten minutes by boat and you can easily fit a two-tank dive into a 3-hour day trip in Cozumel.
If you're coming on a cruise and want to try out diving, but don't have your basic certification you can enjoy this discovery dive where you'll learn the basics with trained professionals and get out for an actual dive in the ocean. Experienced divers can get in 1-2 tank dives with time to make it easily back to the ship.
Book your Cozumel diving tours here.
Visit the beach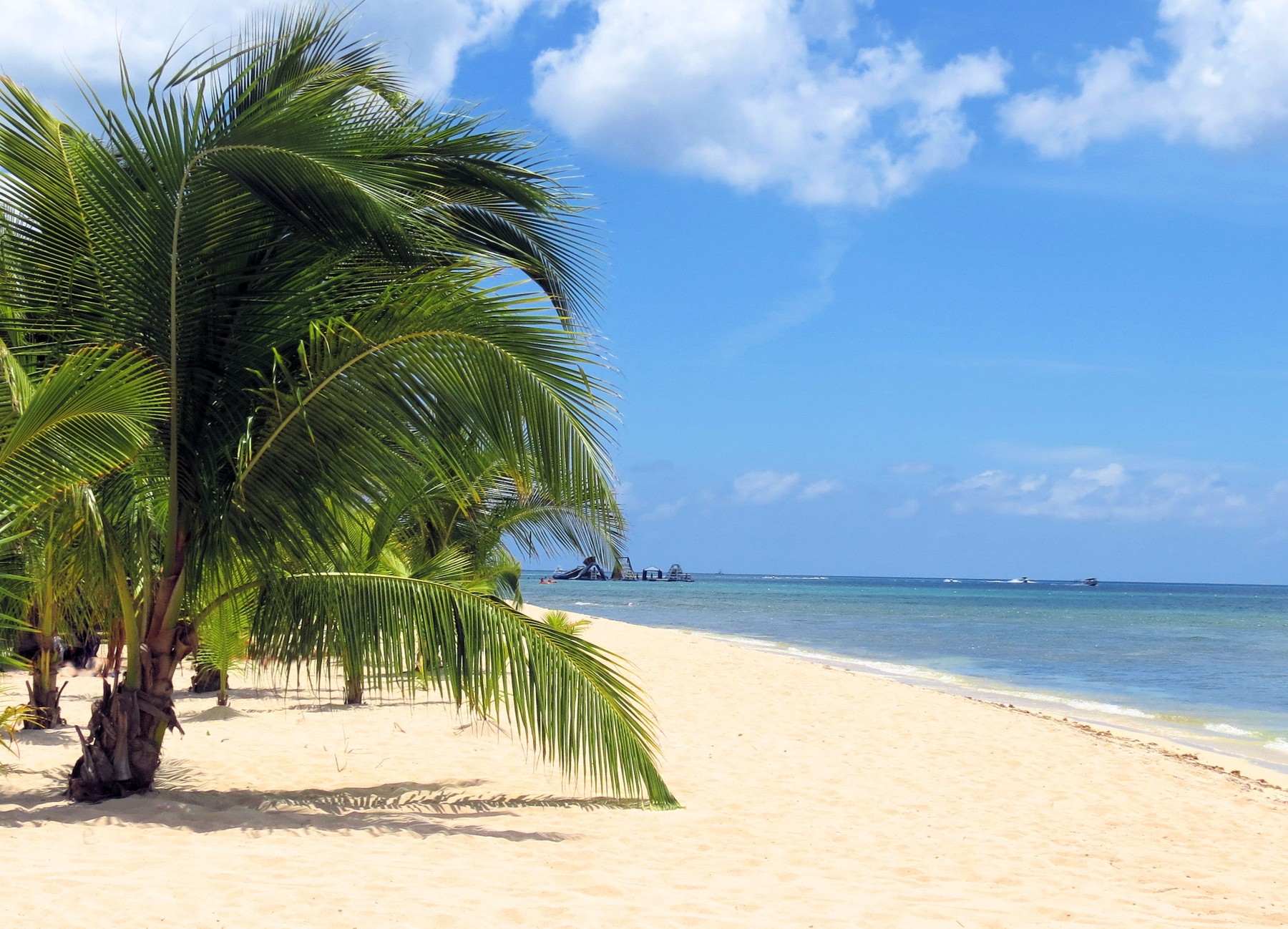 Which beach? Well, take your pick. Cozumel is literally surrounded by picture-perfect options for a sun-kissed day on the sand. Playa San Juan is close to downtown, while sleepy Playa Palancar is great if you want to avoid the crowds. Playa Mia and Paradise Beach both offer all-inclusive facilities complete with a water park, dining, and facilities. If you're looking to really escape, Passion Island is just a short boat ride away. Checkout more of our favorite beaches for cruisers.
A relaxing day at a famous beach club is a top contender for what to do in Cozumel. One thing I love about the beach clubs is the flexibility to simply dig your toes in the sand and drink margaritas or get adventurous on kayaks, sailboats, snorkeling or even parasailing! Mr. Sanchos is an easy choice for a day trip in Cozumel complete with loungers, hammocks, and one of the best spots to eat on the island. Or checkout The Cabana Beach for a more exclusive experience with private cabanas at the edge of Chankanaab.
Browse Cozumel's best beach tours!
Luxury catamaran tour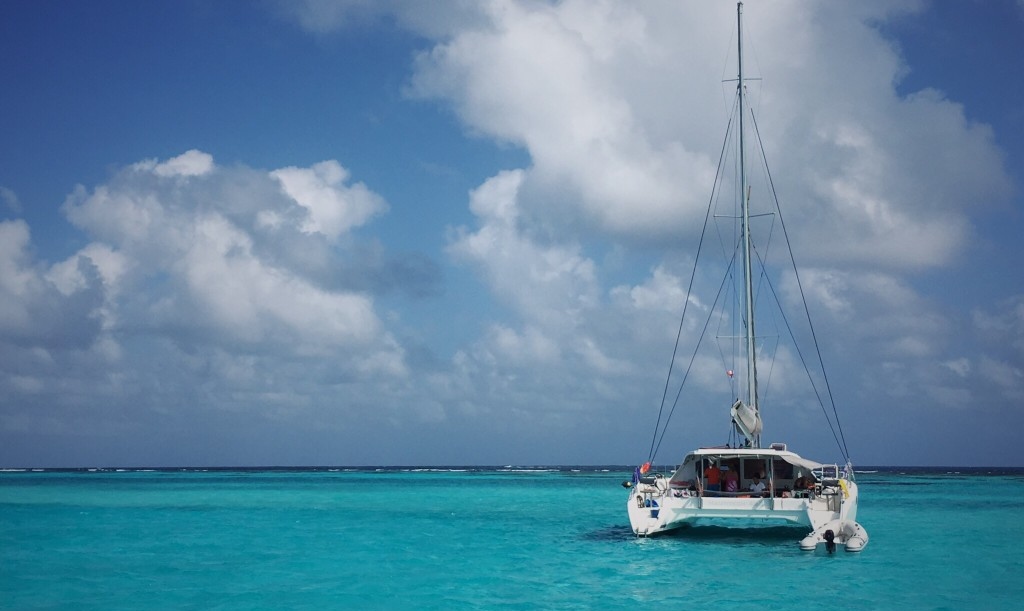 Live like a VIP for the day and enjoy a private luxury catamaran sailing cruise. When you're looking for what to do in Cozumel that will really set your vacation apart from the rest, look no further.
A worthy day trip, Cozumel luxury catamaran tours offer stunning views of the island with top-notch service from your personal crew. The day can be as relaxing or lively as you want. Opt for lounging on the deck with your favorite drink in hand or explore one of Cozumel's many reefs by kayak or snorkel.
See all sailing and boating tours in Cozumel here.
Get a bit messy on an ATV tour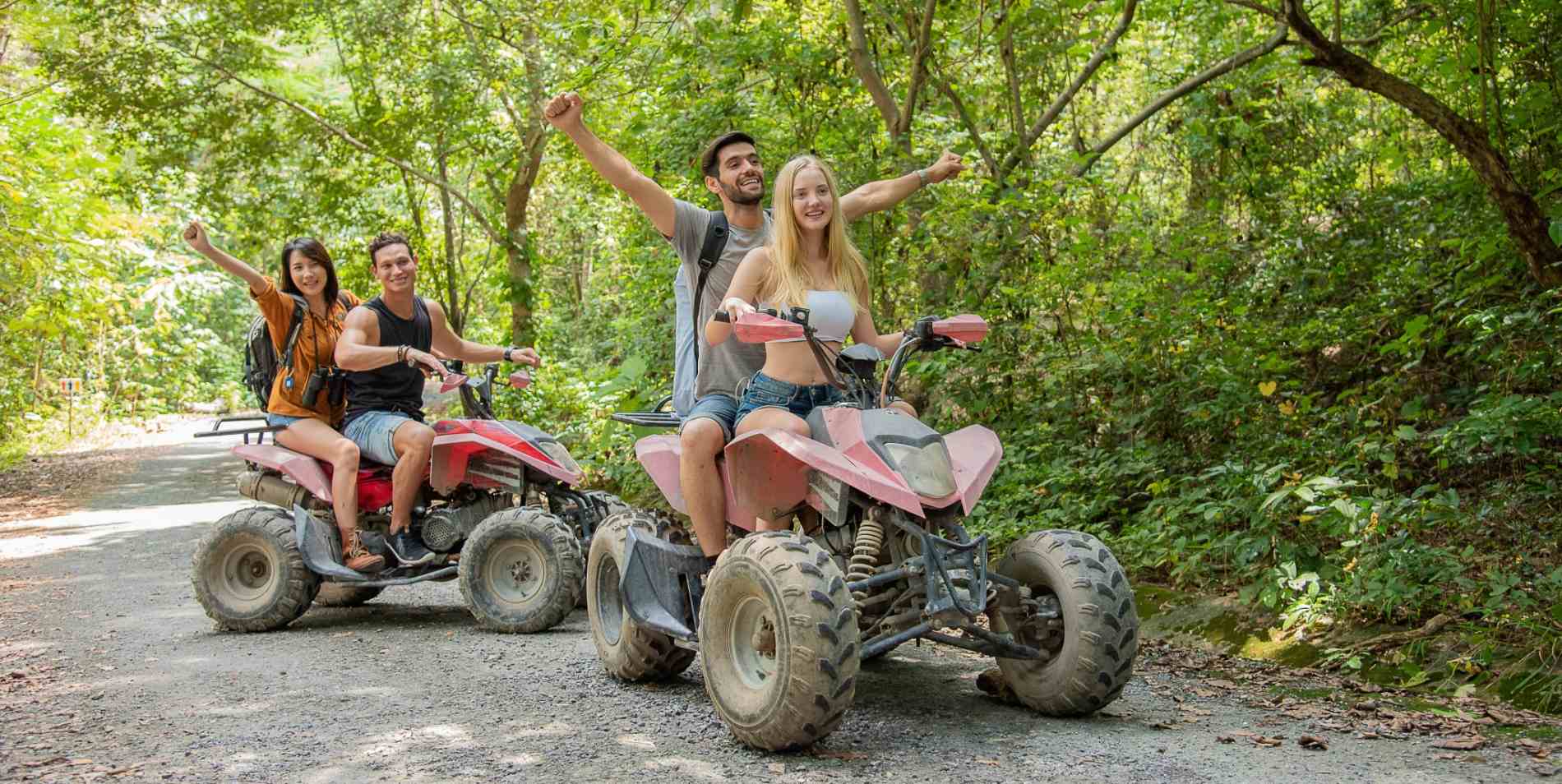 Get off the beaten track and see what's hiding inland as you explore the sandy trails, tropical jungle, and mangroves of Cozumel. Go it alone or take a partner on this short day trip in Cozumel.
On an ATV tour, you'll get to enjoy both the fun of the rocky roads and the beautiful views from the sandy beaches. If you're looking for what to do in Cozumel that might get the adrenaline pumping a bit, an ATV tour is a great choice. You might even get the chance to spot some of the island's elusive wildlife.
Browse Cozumel's top Jeep and ATV tours.
Jump on an e-bike tour
Embrace island time and slow things down a bit with a relaxing bike ride around the island. You can choose how much work you'd like to put in (if any) with an e-bike day trip in Cozumel.
Your knowledgeable guide will provide informative commentary to help you learn about the island's history, local culture, and a snapshot of its people while touring local landmarks. Not everything in Cozumel needs to be about getting underwater and an e-bike tour is what to do in Cozumel when you're keen to dive deeper and get a true insight into the island.
If you don't feel confident on a bike, but still want the feeling of wind in your hair, step up to a motorized buggy instead.
Punta Sur Eco Beach Park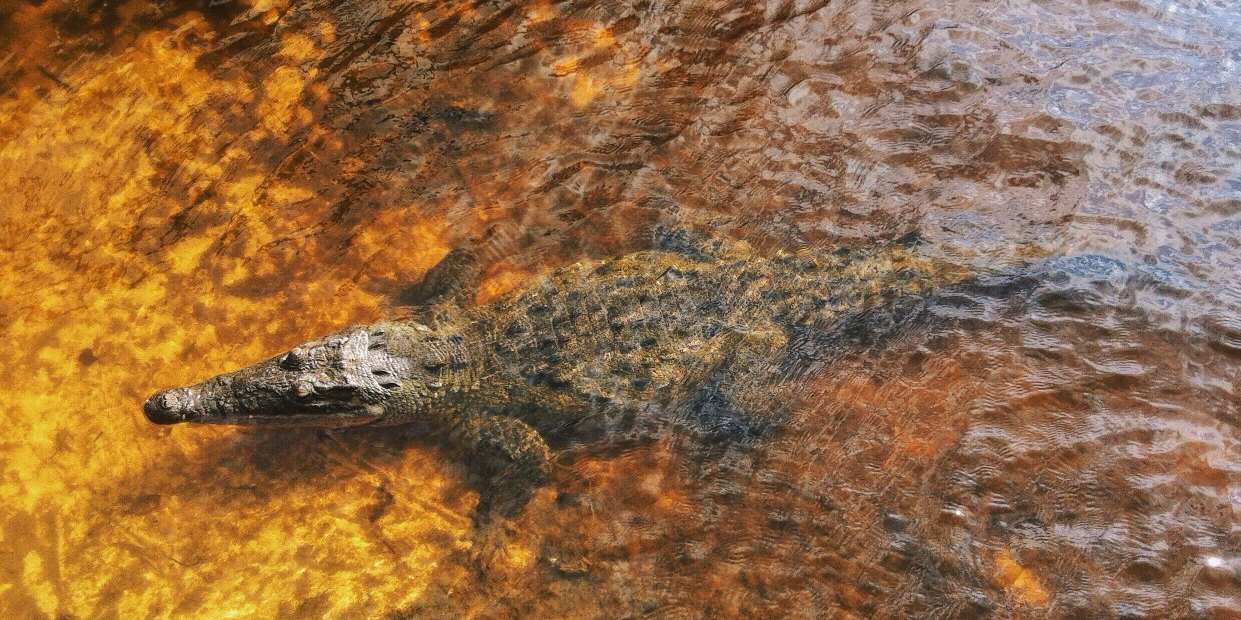 Punta Sur is located at the southernmost point of Cozumel and is quite unlike any other part of the island. The eco-park is part of a state reserve made up of over 1,000 hectares filled with a large variety of flora, fauna, and lagoon systems.
Besides an amazing panoramic view of the Caribbean Sea, you'll find a lighthouse, lagoons, and an observation deck where you can spot crocodiles in their natural habitat. You can also take a boat ride through the mangroves where you can really see the diversity of birds and animals on this day trip in Cozumel. Now you know what to do in Cozumel for nature lovers on your next holiday.
You can hire a taxi to take you there or for just a bit more get your own private guide that will drive you around the island to show you their favorite local spots in addition to Punta Sur for a 3-5 hour endeavor.
Jade Cavern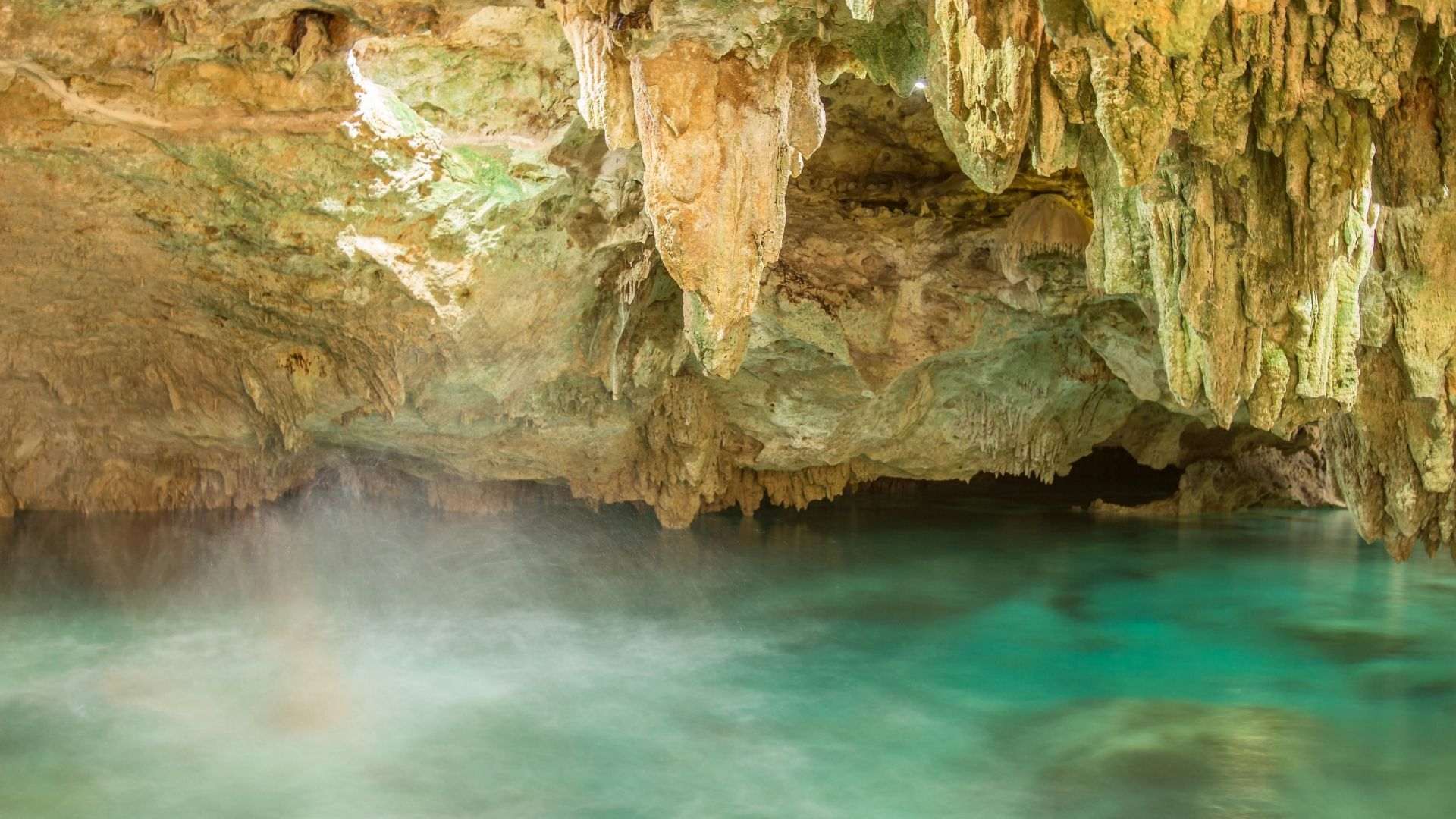 If you missed out on seeing the cenotes on the mainland, don't worry. Cozumel has its own cenote and it's a pretty special one. There is a lot of history and significance associated with a natural wonder like Jade Cavern and you can learn all about them on your next day trip to Cozumel.
The water here is refreshingly cool and you can spend your time floating in the cenote, swimming under the ancient formations, or, face your fears and dare to jump from the 20-foot cliff into the water below. This is what to do in Cozumel when you're keen to mix adventure with a bit of Mayan culture. Our favorite Jade Cavern tour also includes a Mexican lunch and snorkeling at the beach as well.
Glass Bottom Boat Tour
Cozumel's crystal-clear waters need to be seen to be believed but the best part is you don't need to even get wet to enjoy what's going on underwater. This family-friendly activity will take you out into the deep ocean where you'll be able to see what the divers see. Think, colorful marine life, vibrant coral formations, and even a sunken ship or two.
The glass-bottom boat tour is ideal if you're not comfortable swimming or have little ones along for the fun. Snorkeling is still welcome and a great part of this outing. Pro Tip: try to get an under-the-boat selfie as you swim beneath.
Taste some local flavor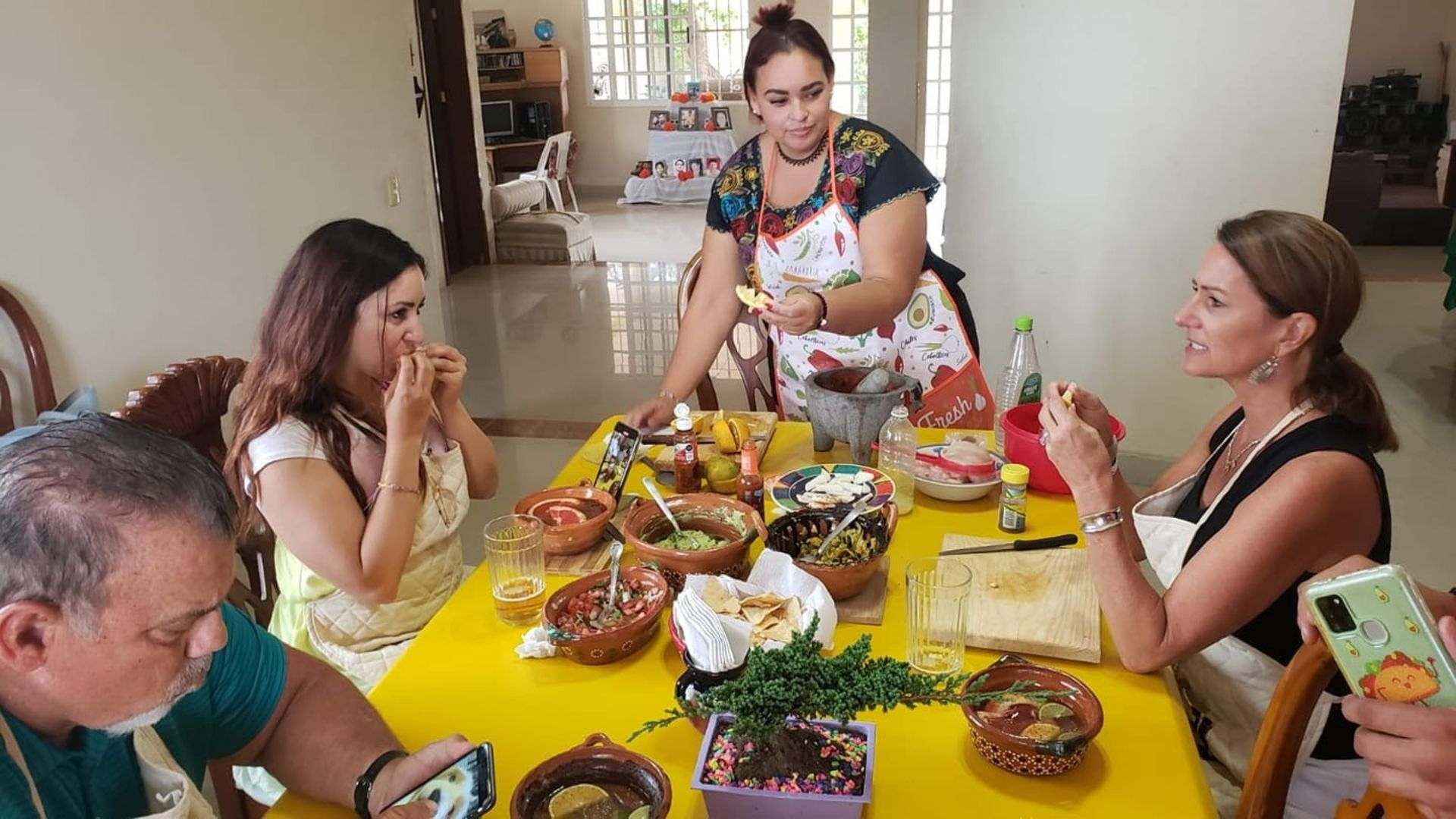 What to do in Cozumel when you're seeking a more cultural experience? You can't go wrong with a food tour. If you've only got time for a day trip, Cozumel and its island delicacies won't disappoint. You'll get to sample authentic dishes at places where only the locals dine and learn about traditional regional cuisine.
From savory empanadas to succulent tacos and fresh fruit juices to traditional Mexican pastries, you'll leave the island with a much better knowledge of Mexican food than you'd find at your favorite Mexican spot back home. Consider a Cozumel cooking class that takes you into a local's home where the chef teaches you to make Mexican trompitos!
Tequila tasting
Mexico and tequila go hand in hand so when you're looking for what to do in Cozumel, a tequila tasting might be at the top of your list. A great tour will not just guide you through the different tequilas but also explain how the popular spirit gets from the ground to your margarita.
No day trip to Cozumel is complete without the opportunity to try out a few samples of the national drink of Mexico and maybe get a few of your new favorites to take home.
Don't forget about the wild (east) side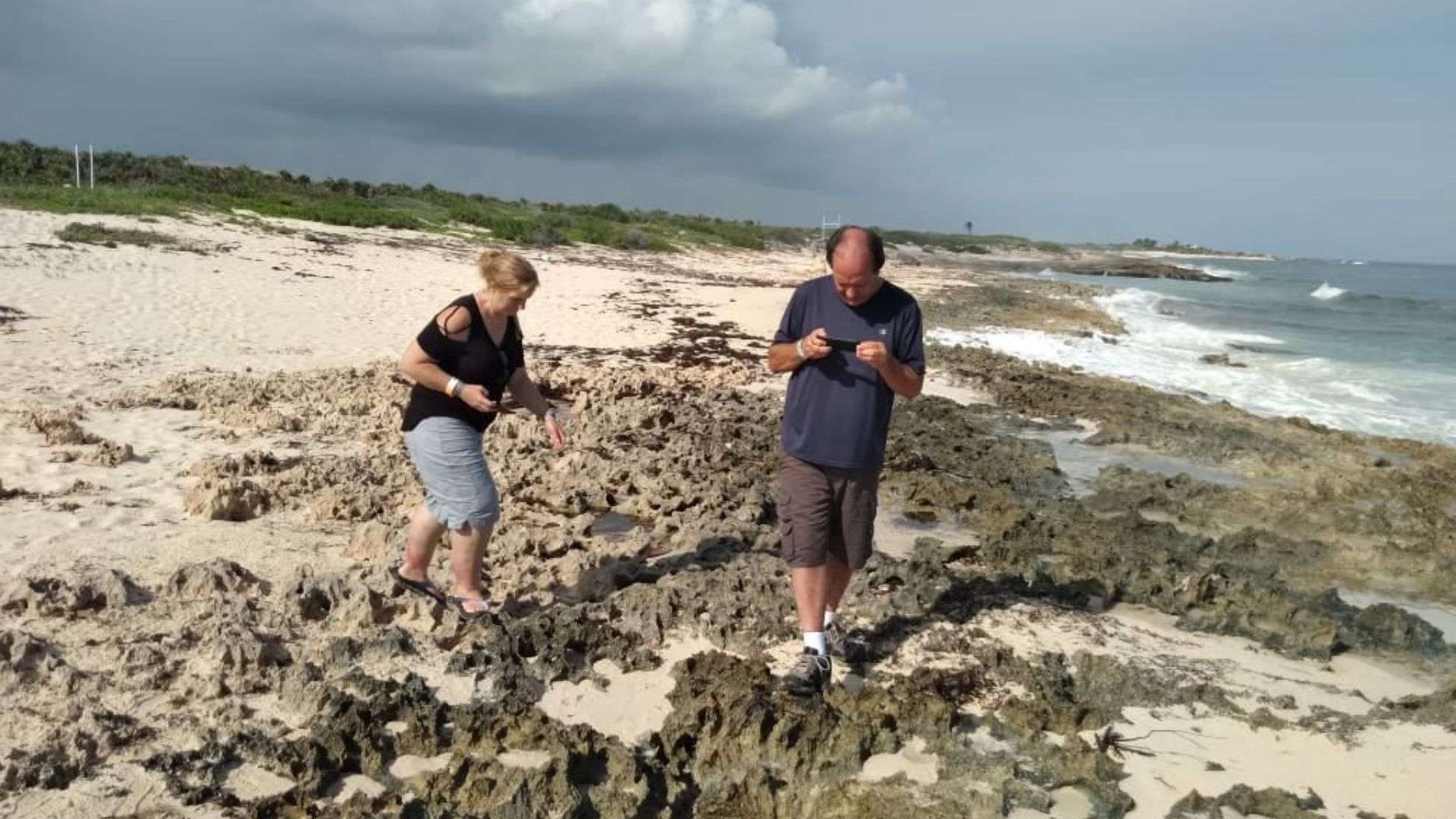 The west side of Cozumel is where all the cruise ships dock, where the ferry from Playa del Carmen comes in, and where all the hotels and resorts are located. The east side, on the other hand, is mostly undeveloped and a little bit wild. Not many people make it over to the east side but if you're feeling a bit daring and you're keen to mingle with more of the locals on your day trip to Cozumel, the wild side might be calling your name.
Here on the east side you'll find spectacular views, sandy beaches and even some waves where you can learn to surf!
If you've been to the island before and you're wondering what to do in Cozumel, you'll find long stretches of white sand beach, stunning vistas, and plenty of opportunities to snorkel right off the shore. A few sections are accessible only on foot or by bicycle. Just be mindful that if you are going to swim, the water here can be rougher than the calm waters of the west coast so lookout for a beach with lifeguards.
See Cozumel's beach tours and our guide to the best beaches!
Day trip Cozumel essentials
Now that you have a better idea of what to do in Cozumel, here's what you need to know to help your trip go as smoothly as possible.
Cozumel's local currency is the Mexican Peso
Dollars are accepted in many places but you'll get change back in pesos
Tipping is expected and anywhere from 10% to 20% is welcome
Spanish is spoken throughout the island but English is common
The weather is warm year-round but you should expect some showers during the rainy season
Avoid tap water and drink bottled water instead
Getting to Cozumel
Cozumel Island is located off the northeast coast of Mexico's Yucatan Peninsula. It's directly across from Playa Del Carmen, which is about an hour south of the Cancun airport
The most common ways to get to Cozumel are by cruise ship, plane, or by ferry from Playa del Carmen. The passenger ferry departs every hour during peak times and lasts about 45 minutes. If you're short on time, there's also a small airport in Playa del Carmen where you can opt for a private flight over.
Getting around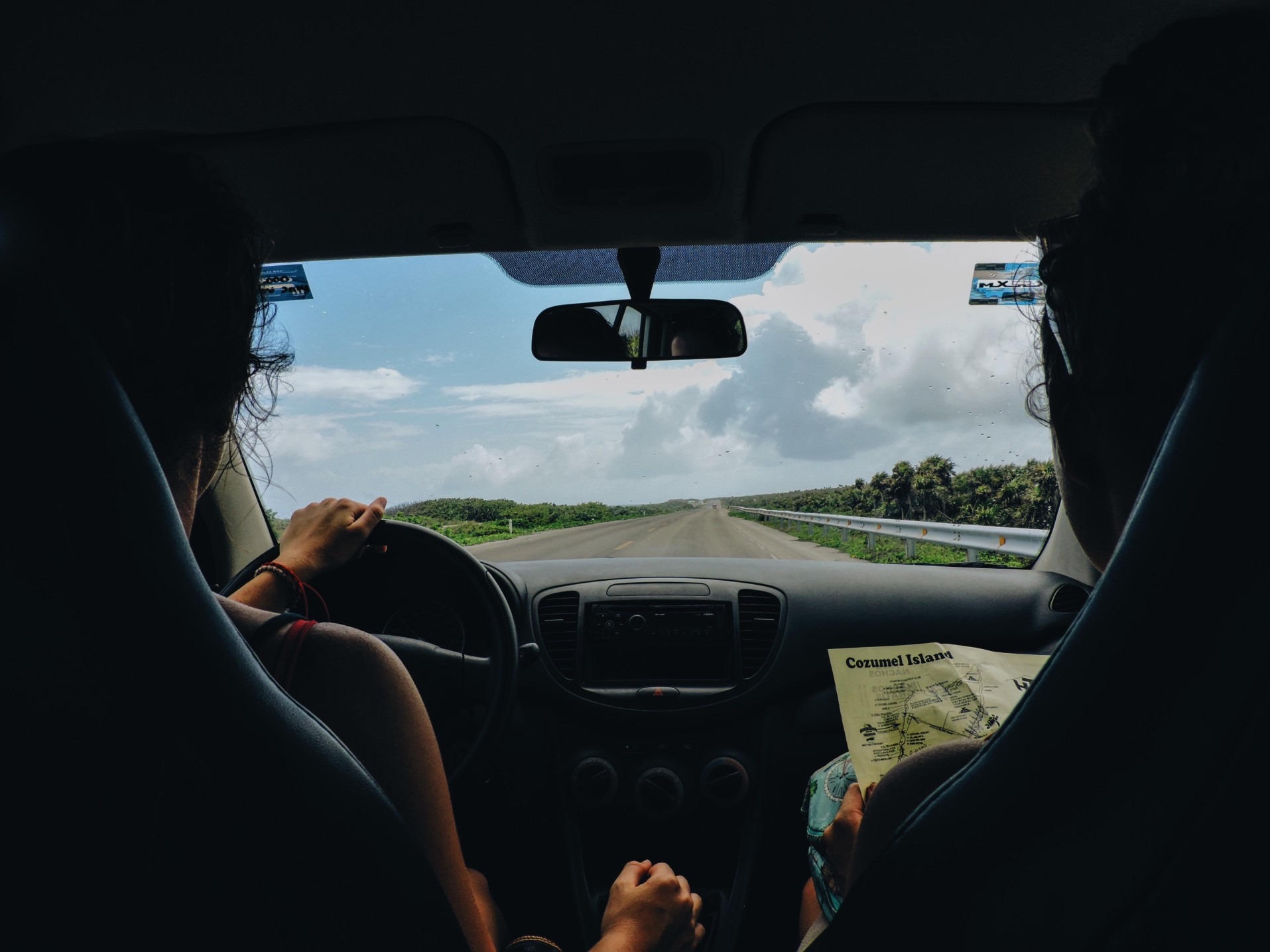 Depending on which tour or activity you've decided on, you might have transportation already included. If not or you'd like to explore on your own during your day trip, Cozumel has many options for getting around.
Scooters are a popular choice and you'll see many on offer for rent by the hour or the day. But please be careful!
If you'd rather have a roof over your head, rental cars are available and you've got a range of choices from the typical sedan to a decked-out Jeep or even a buggy!
Taxis are also available if you just need to go from one place to another and are readily available all around the island.
What to pack
Chances are, you'll be out on the water at some stage during your day trip. Cozumel is a water-lovers paradise after all. Here are some items that might come in handy during your adventures: * Water shoes * Rashguard * Waterproof phone case * Quick-dry towel * Reef safe sunscreen
We hope this guide helps you to discover the best of the incredible island of Cozumel. Relax, enjoy and experience your adventure that awaits!
---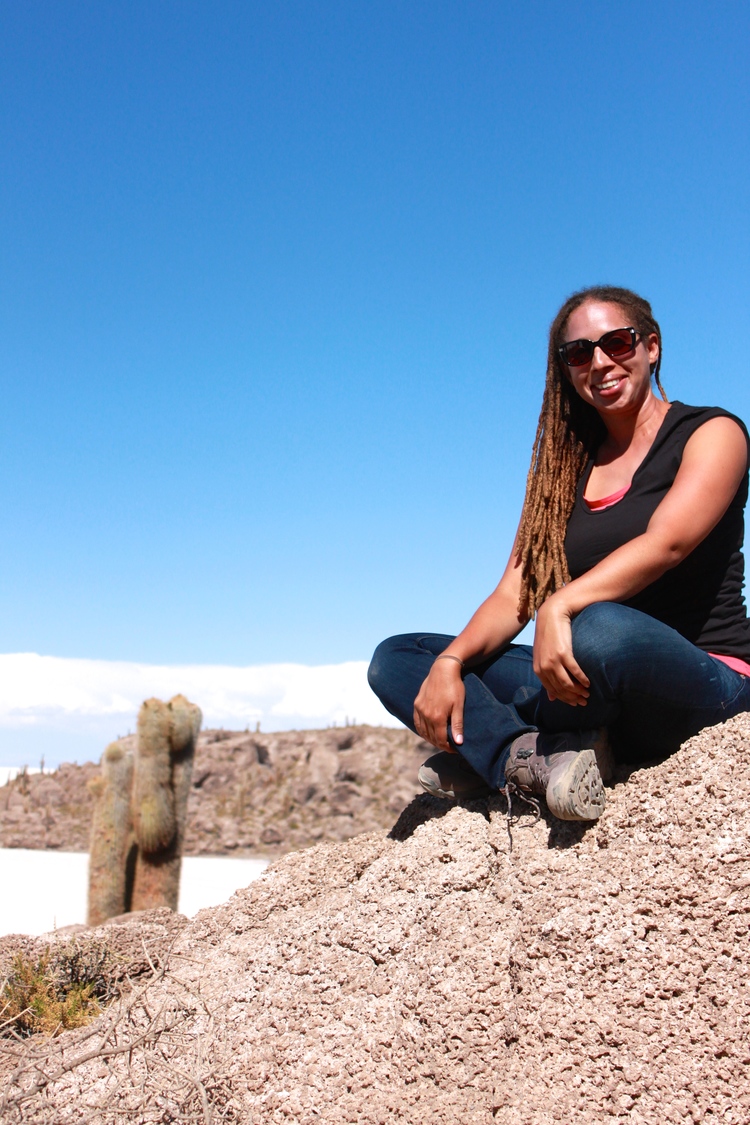 Cristal D
Local Writer, Global Traveler
Cristal was born in the Caribbean and lives in Playa Del Carmen, Mexico. She is an explorer, traveler and writer who inspires others to be better budget travelers, solo travelers and vegans while on the road.
---