Best Cozumel Beaches For Cruisers
February 18, 2022 / updated February 22, 2023
Cozumel is an island located in the Riviera Maya, in front of Playa del Carmen, and undoubtedly has some of the most amazing beaches in the Mexican Caribbean. Just beyond the Cozumel beaches, you will find the second largest reef in the world, which makes this paradise destination one of the best places to practice diving and snorkeling.
The following guide for the best beaches in Cozumel will help you navigate this beautiful island during your day in port at Cozumel.
Cruise Port Information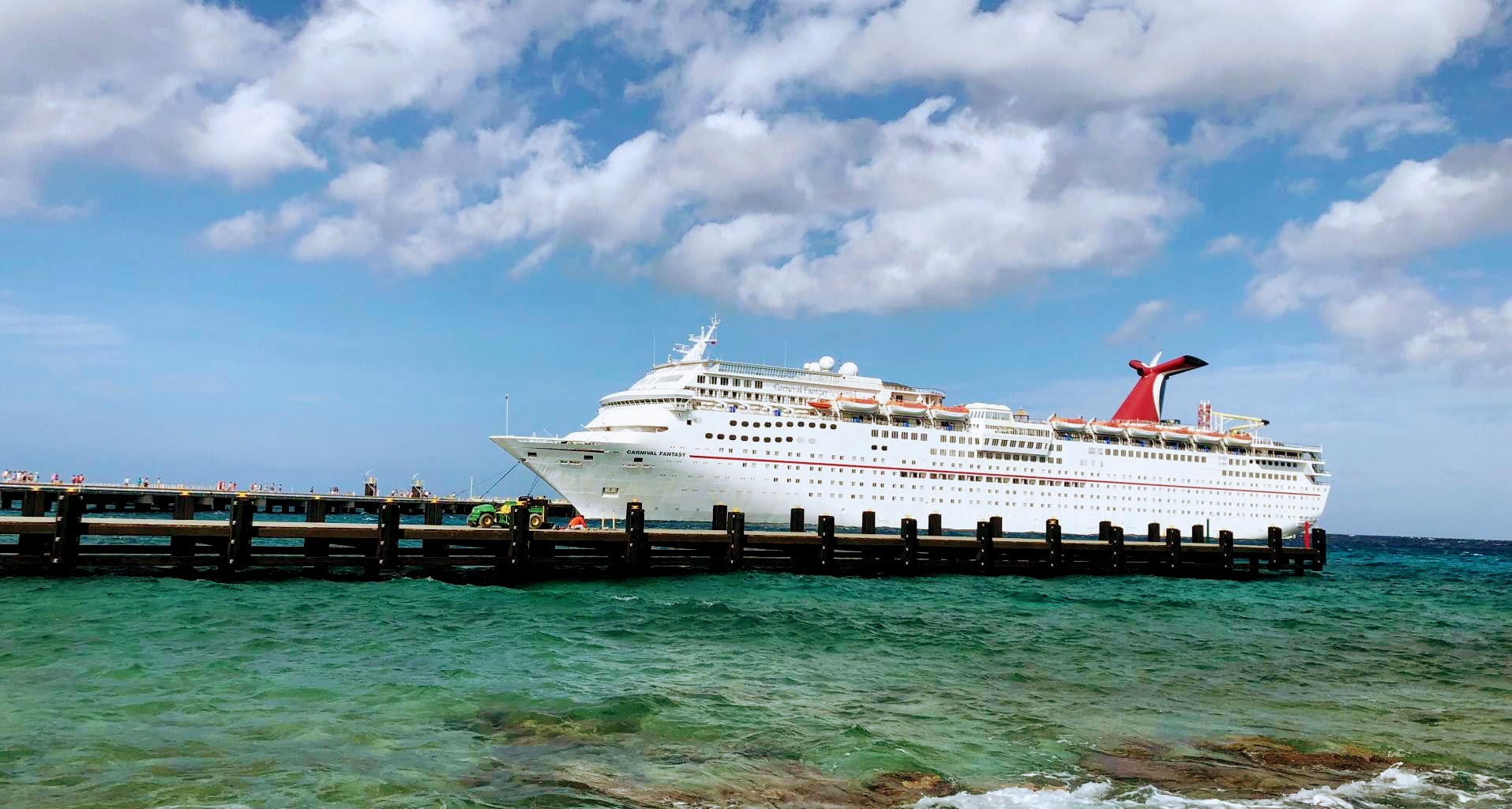 Cozumel has three main cruise terminals, each one is close to San Miguel, the main town on the island:
Puerta Maya
Punta Langosta
TMM International Pier
Make sure you keep track of which port you need to find when it's time to board your ship again after visiting Cozumel beaches.
Essential Tips and How to Get Around Cozumel
Taxis are the primary mode of transportation for cruise travelers wanting to visit Cozumel beaches. Local taxis operate at an established rate, depending on the part of the island, which varies in cost. You can likely pick up a taxi that will spend 3 hours with you for around $75 USD.
Taxi operators will accept the U.S. dollar and are generally kind and fair. If you'd prefer to have a private guide awaiting you with a sign at the pier and at the ready to take you to their favorite beaches you can book a 3-5 hour private excursion for about twice the price of just hiring a taxi, but you'll get a fully guided experience with a local bilingual guide, water, snacks and VIP treatment. Check out these top-rated Cozumel beach tours!
For more info on navigating Cozumel, checkout the full article on Getting Around Cozumel.
Safety in Cozumel is not an issue; crime on the island is low and does not target tourists. However, use common sense; don't be flashy, and keep an eye on your belongings in busy places. The people of Cozumel appreciate the importance of tourism and it is a very safe destination and that you can enjoy without worries for your personal safety.
Guide for the Best Beaches in Cozumel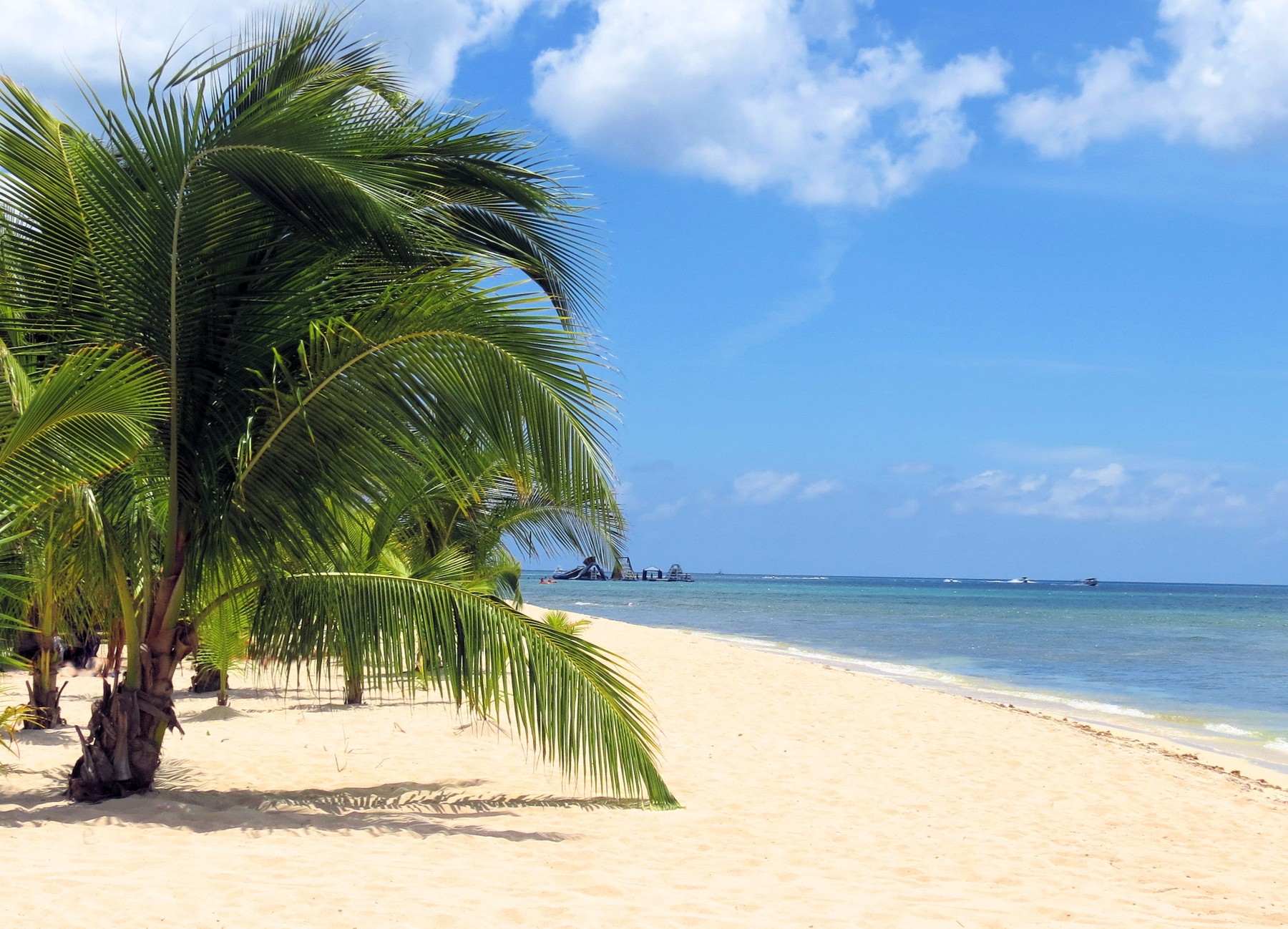 You will discover true paradises to relax and enjoy the sun and the sea on the best beaches of Cozumel. Here is a guide with everything you need to know about Cozumel Beaches:
Nearest to the Port: Caletita Beach
The beach of Caletita is the first that welcomes you to the best beaches in Cozumel. Located in the heart of the island, a few meters from the pier, you can visit it walking just a few steps away.
Although you will find it has some rocks, it is possible to enjoy your first dive in the waters of the Mexican Caribbean that surround Cozumel, especially if you want to rest a little from the heat.
One of the most beautiful beaches: Playa El Cielo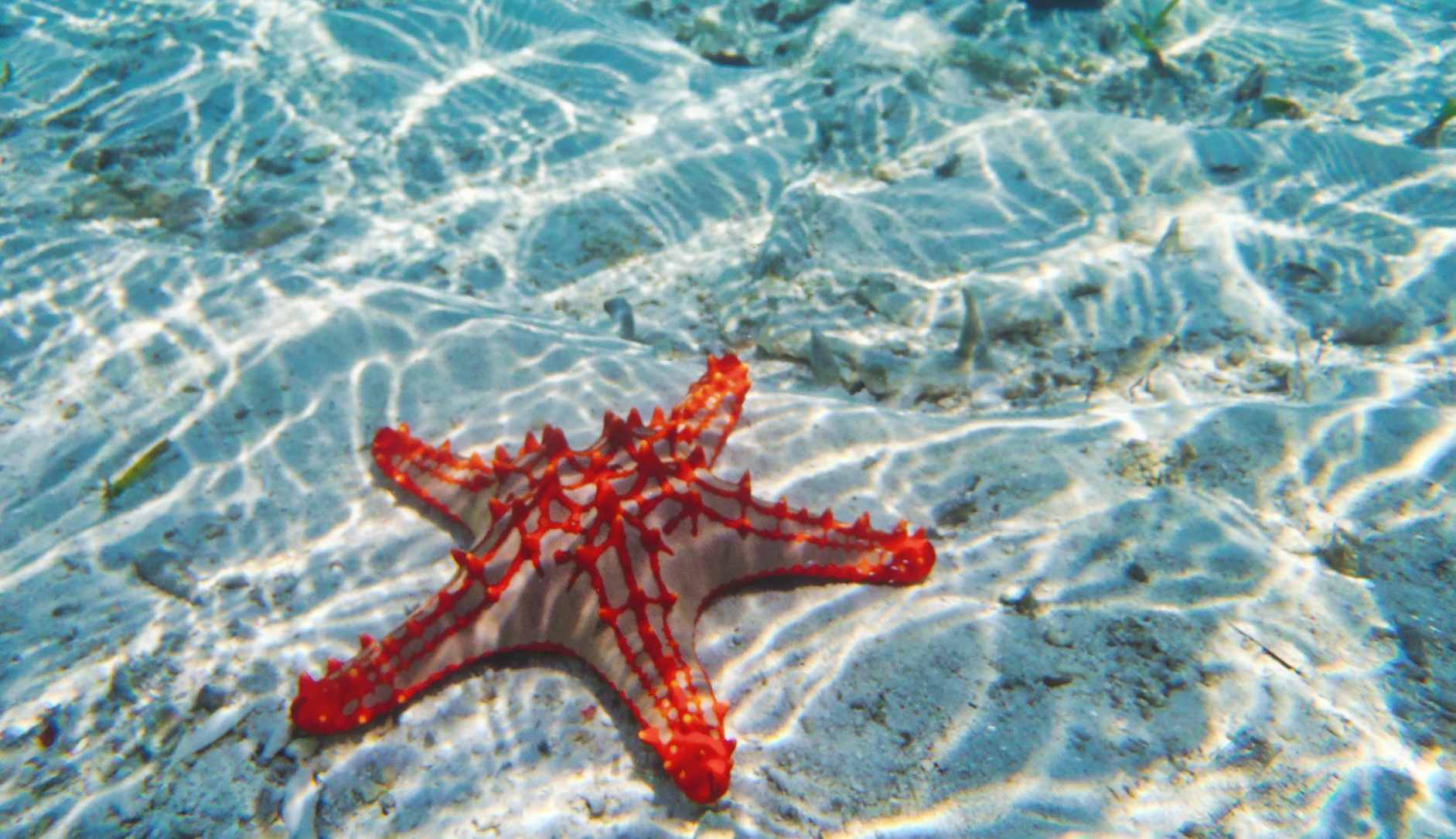 In addition to being one of the best beaches in Cozumel, El Cielo is also one of Mexico for its unique beauty. It lives up to its name since, in addition to its wonderful crystal clear waters for swimming, it is possible to admire thousands (yes, that is correct!) of starfish that live on the bottom while snorkeling.
The reef at El Cielo is located just 800 meters from the coast of the island. To get there, you can take a tour specifically designed to boat to El Cielo or you can catch a boat from Punta Sur.
Useful Tips for Playa El Cielo:
Use sunscreen, suntan lotions, and insect repellent that are chemical-free to protect starfish and their natural habitat
It is forbidden to touch starfish, as they can even die if you do. They should only be observed from a distance and take as many pics as you like
Plan your visit, check the return schedules to ensure you are back to the ship with plenty of buffer time. Or use our certified guides will provide a back to ship guarantee
One of the Best Beaches in Cozumel: Palancar Beach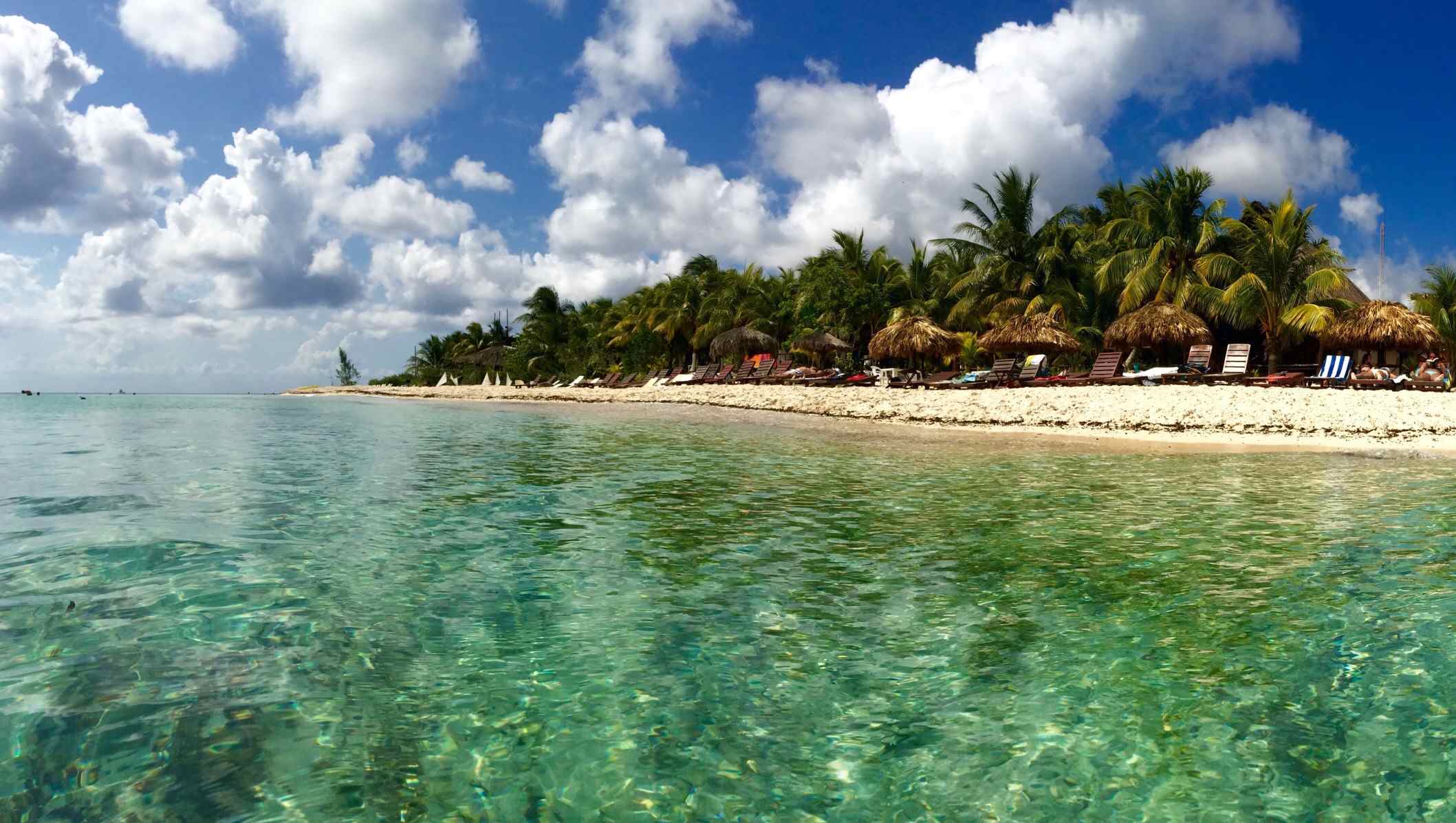 Palancar is among the best beaches in Cozumel because of the famous reef of the same name in front of its coast.
The waveless sea of this Cozumel beach will allow you to swim as long as you want. This is a diver's paradise, where it's possible to admire diverse marine life such as goldfish and manta rays, so you cannot miss your snorkeling equipment if you visit it. Renting kayaks is also a popular activity from this beach.
Palancar Beach is located on the South Coastal Highway at kilometer 19.5, where you can reach it by renting a golf cart, catching a cab or stopping for a swim on your buggy tour around the island.
The beach has a beach club with all services, food and drinks, and snorkeling and diving tours.
Useful Tips:
Even if you're an expert diver, look to hire a local guide to arrange your Palancar reef dive
There are several beach clubs where you can eat delicious seafood and offer the use of lounge chairs and umbrellas, toilets, and showers
Most Crystalline Waters: San Francisco Beach
Just a 15-minute ride from the cruise ship terminal, San Francisco is one of the best beaches in Cozumel for its beautiful crystal clear waters.
That clarity makes it perfect for snorkeling, kayaking, or enjoying the scenery while relaxing with a piña colada, the famous drink of the place.
This beach is popular with cruise ship travelers who are on a schedule and want to have fun at the beach! It has many shady areas, which is great if you love the beach but want some respite from the scorching sun.
Being one of the most popular Cozumel beaches, you will find restaurants, dressing rooms, rental shops for water sports, lounge chairs, etc.
This is a fun beach filled with lots of activities. If you are ready to rev things up, you will enjoy San Francisco beach. It is located at kilometer 4.5 of the Cozumel Highway, also from here, you can take the tour to El Cielo.
Useful Tips:
San Francisco Beach is one of the original and most popular Cozumel beaches, and it can get jam-packed during peak seasons
If you don't like crowds and lots of activities, this may not be the beach for you unless it is a quieter day
If you prefer a quieter beach, we suggest going South to Palancar or Paradise Beach
Chill Beach Club: San Juan Cozumel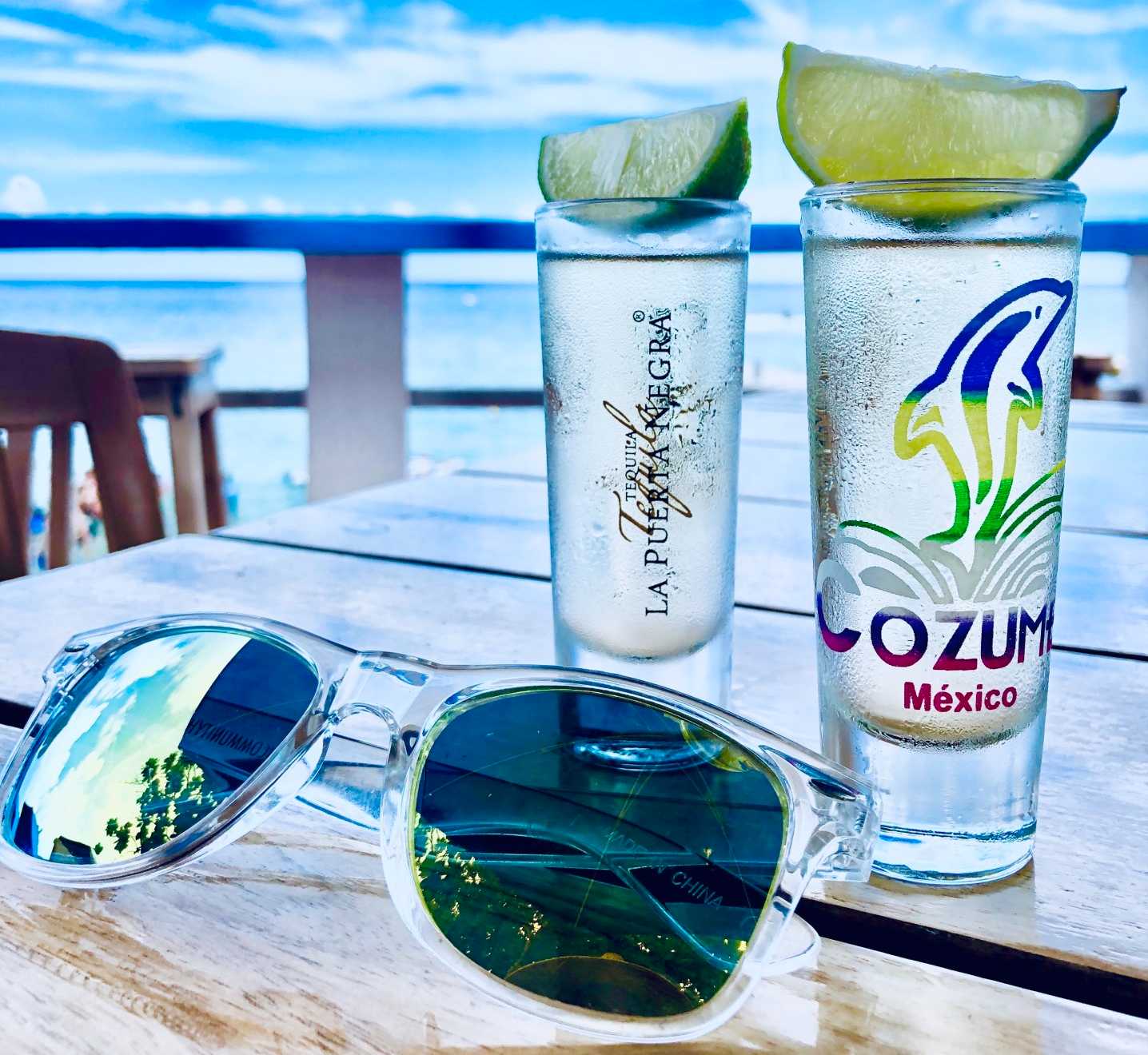 San Juan is one of the best beaches in Cozumel to rest and still get to have some activities.
It is located in the hotel zone of Cozumel and is perfect for both relaxing and having fun. Loved by families, this favorite has plenty of shade, calm water, excellent windsurfing, and restaurants.
Here you can also swim and sunbathe in a hammock at the beach club, go horseback riding, or rent equipment for snorkeling and diving. You can also enjoy exquisite dishes and drinks.
Useful Tip:
This is one of the less crowded beaches, so it's a good choice if you're looking for a less packed place to relax.
Best Beach for Relaxing: Corona Beach
Corona Beach is perfect for relaxation if you want to chill, as it is one of the lesser-known best Cozumel beaches. It is located in the south of the hotel zone. Here you will find a beach club with all the perks, such as the use of lounge chairs and restrooms, food and beverage service.
It is a true paradise for snorkelers, with a magnificent reef that starts right offshore. You can rent snorkeling equipment since its waters are transparent and are ideal for this activity.
Useful Tips:
The slim stretch of fine white sand ends almost at the shoreline, so there is not much of a beach scene. This is a perfect spot for families with kids due to the shallow waters and is ideal for beginners and new snorkelers. The more experienced and adventurous snorkelers can swim out to explore the reef.
The Most Iconic Beach: Punta Sur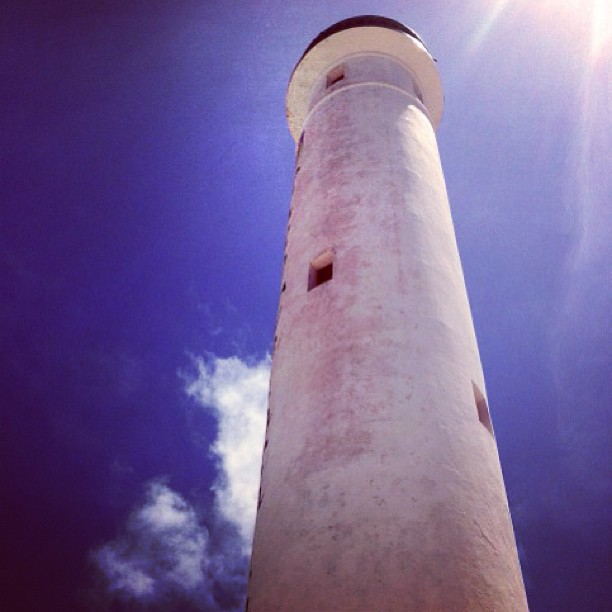 Punta Sur is definitely one of the best beaches in Cozumel. Due to its location at the island's southern end, the coastline is both west and east.
If you are a nature lover, this is the place for you. Here you'll find exotic birds, crocodiles, sea turtles, beautiful flowers, and beautiful beaches. In addition, here you can enjoy the ecological park, the Celerain Lighthouse, and Mayan archaeological remains.
Useful Tips:
The entrance fee for this park is $18 USD for adults and $11 for children, and worth every dime
Your entrance fee includes access to the Punta Sur Ecological Park that has so much to see and do, including Mayan Ruins
A top-rated tour is a 40-minute tour of the Marshlands of Punta Sur Ecological Park
Although not a guarantee, you have the chance to spot crocodiles and other incredible species in their natural habitat
There is a museum lighthouse with the most spectacular view
Best Kept Secret in Cozumel: Chen Rio Beach
Chen Rio Beach is one of Cozumel's best-kept secrets. A favorite beach of the locals for its fine white sand and small pools bordered with natural rocks. It is located on the island's east coast, framed by beautiful natural landscapes, with no hotels.
If you want to discover one of the best beaches in Cozumel, with lush vegetation, between the beach and the bay, this is the ideal spot to experience wildlife and the beach mixed together.
Useful Tips:
We recommend renting our "Off-the-beaten-Path" excursion so you get a knowledgeable guide to take you directly from the pier to their favorite local spots in addtition to Chen Rio Beach. The tour is 3 hours, but you'll be able to come and leave at your schedule if you want to add additional time.
Because it is popular with locals, Sundays are jam-packed, so be aware. There are plenty of restaurants that offer delicious authentic Mexican seafood cuisine.
Surfers Paradise: Punta Morena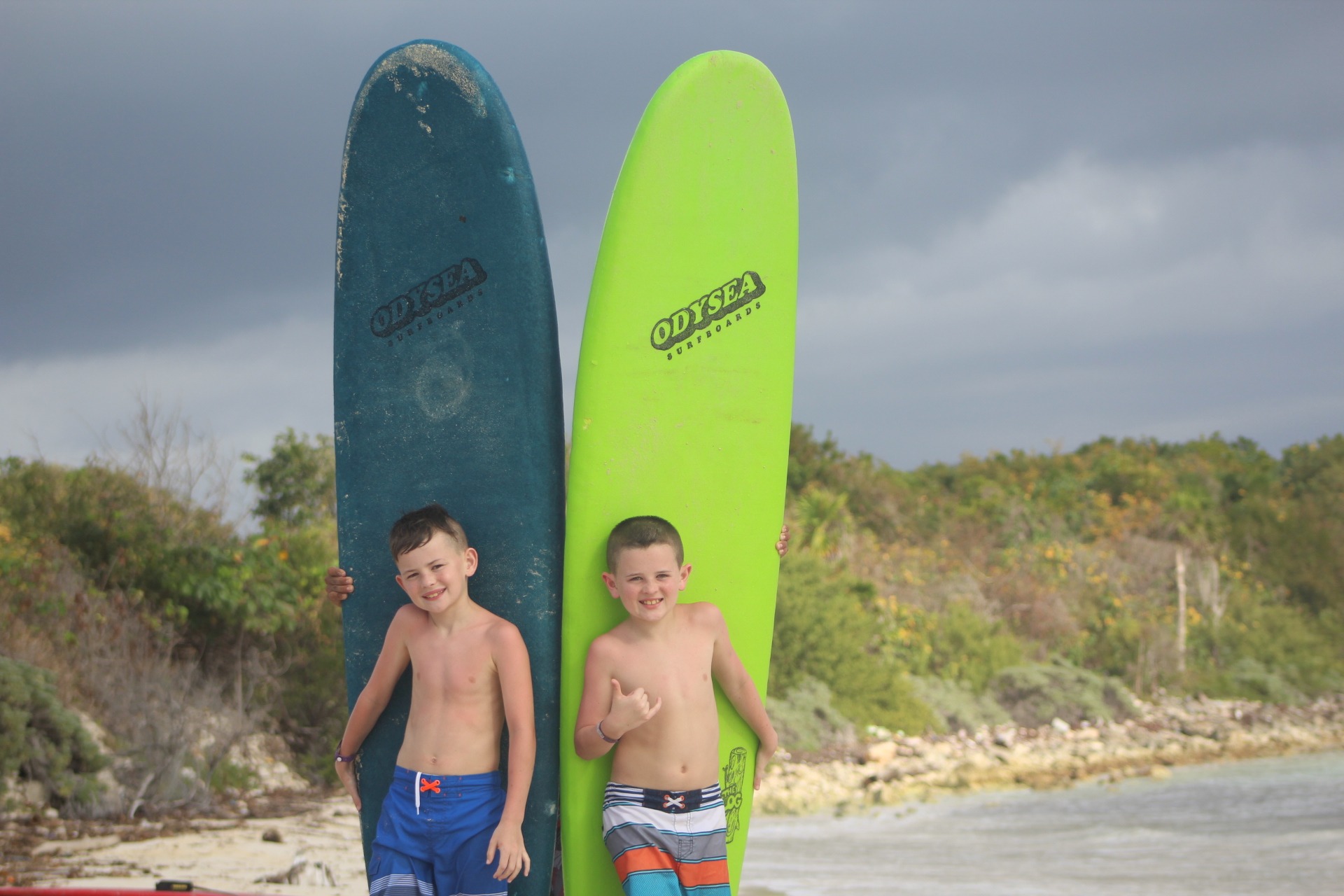 Punta Morena is also located on the east coast and is one of the best beaches in Cozumel.
It has an expansive coastline and is very diverse, as one part forms a small bay, ideal for swimming, while there is also an area with waves for surfing. You can rent a board for the day or take a surf lesson too!
This is one of Cozumel beaches that is a favorite among surfers. It has a beach club with all the amenities, plus hammocks and palapas to relax.
Useful Tips:
Like Playa Chen Rio, we suggest you arrive by car or golf cart, and the earlier in the day, the better. The Punta Morena Restaurant is one of the best casual restaurants on Cozumel beaches, with great food and friendly service.
Most Romantic Beach: Passion Island
Among the best beaches in Cozumel, Passion Island ranks at the top of the list. It is located in the northern part and is a private beach which can only be reached on a private excursion.
Here you will find an extensive beach of a pool-type sea, white sand like talc, and an exclusive beach club with all services.
It is a top-rated destination in Cozumel beaches for weddings since it's a very romantic space with a stunning landscape.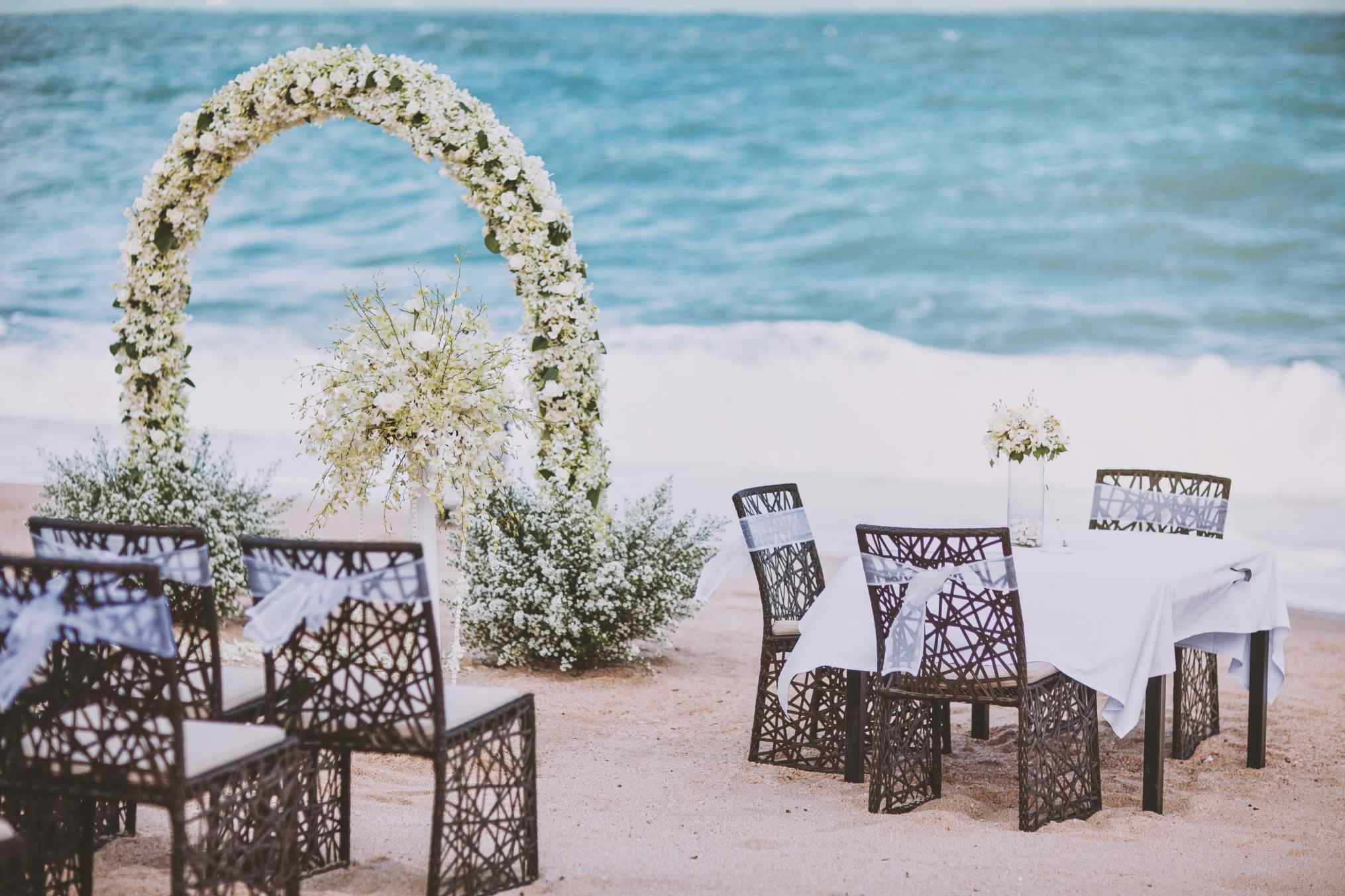 Useful Tips:
The best option (and budget-friendly) to travel to Passion Island is by Ferry, which includes all transport to and from downtown. This tour gets you about 3 hours at Passion Island.
The Ferry cruises through a lagoon, so the water is usually calm. When you finish your day at Passion Island, the Ferry will take you back, and staff will have public transport ready to take you to downtown San Miguel.
Alternatively, you can enjoy a private catamaran that takes you to Passion Island. The tour is 5 hours in total with about an hour on the beach.
Get ready to enjoy your time in Paradise and create memories to last a lifetime at Cozumel's beaches!
The Best Excursions In Cozumel
Top-rated excursions that have been vetted and selected by our team
Top Things To Do Around Cozumel
Guides to help you enjoy the very best of this Caribbean gem