5 Uniquely Cozumel Shore Excursions
February 15, 2022 / updated March 2, 2022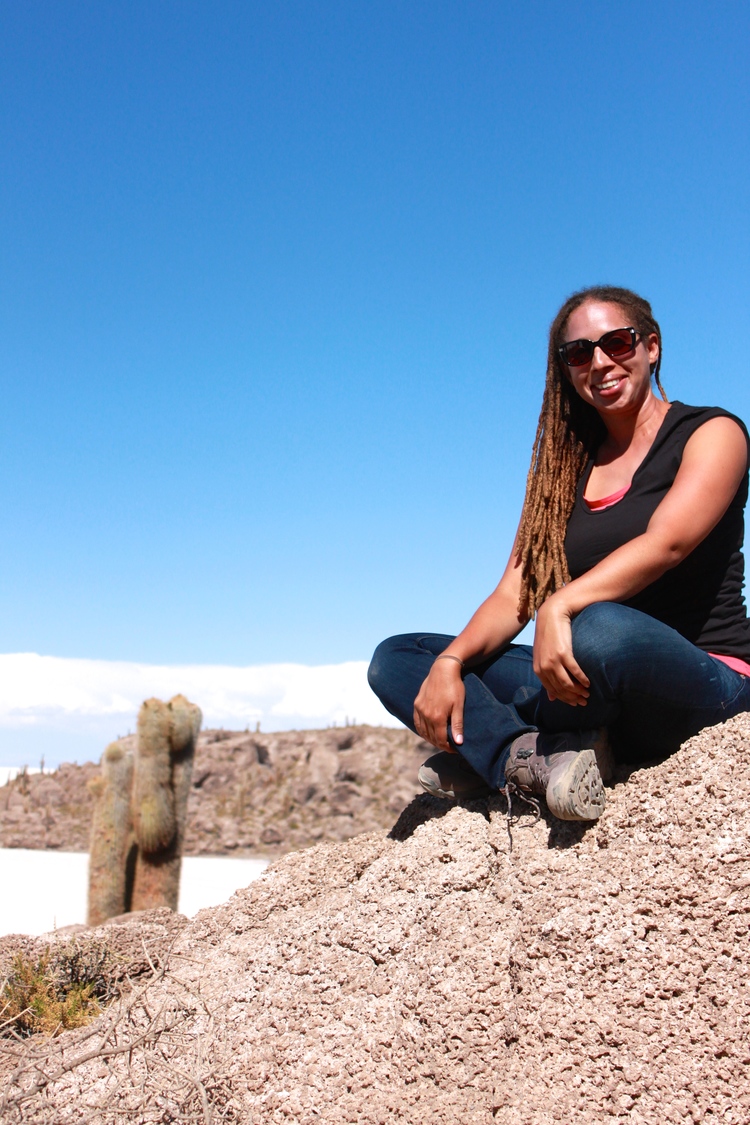 Cozumel is a famous stop on many Western Caribbean cruise itineraries and for very good reason. This tropical island is packed full of incredible excursions on land and under the sea that keep visitors coming back again and again.
Cozumel may be known as a scuba diver's paradise, but as a local to the area, I know that there's much more to the island than meets the eye. If you're looking for Cozumel cruise excursions that you can't find at other cruise ports, plan your trip around our carefully crafted list of the top five unique Cozumel excursions.
The excursions are all easily done on a cruise schedule to ensure you'll be back aboard on time.
Head Below on the Atlantis Submarine Excursion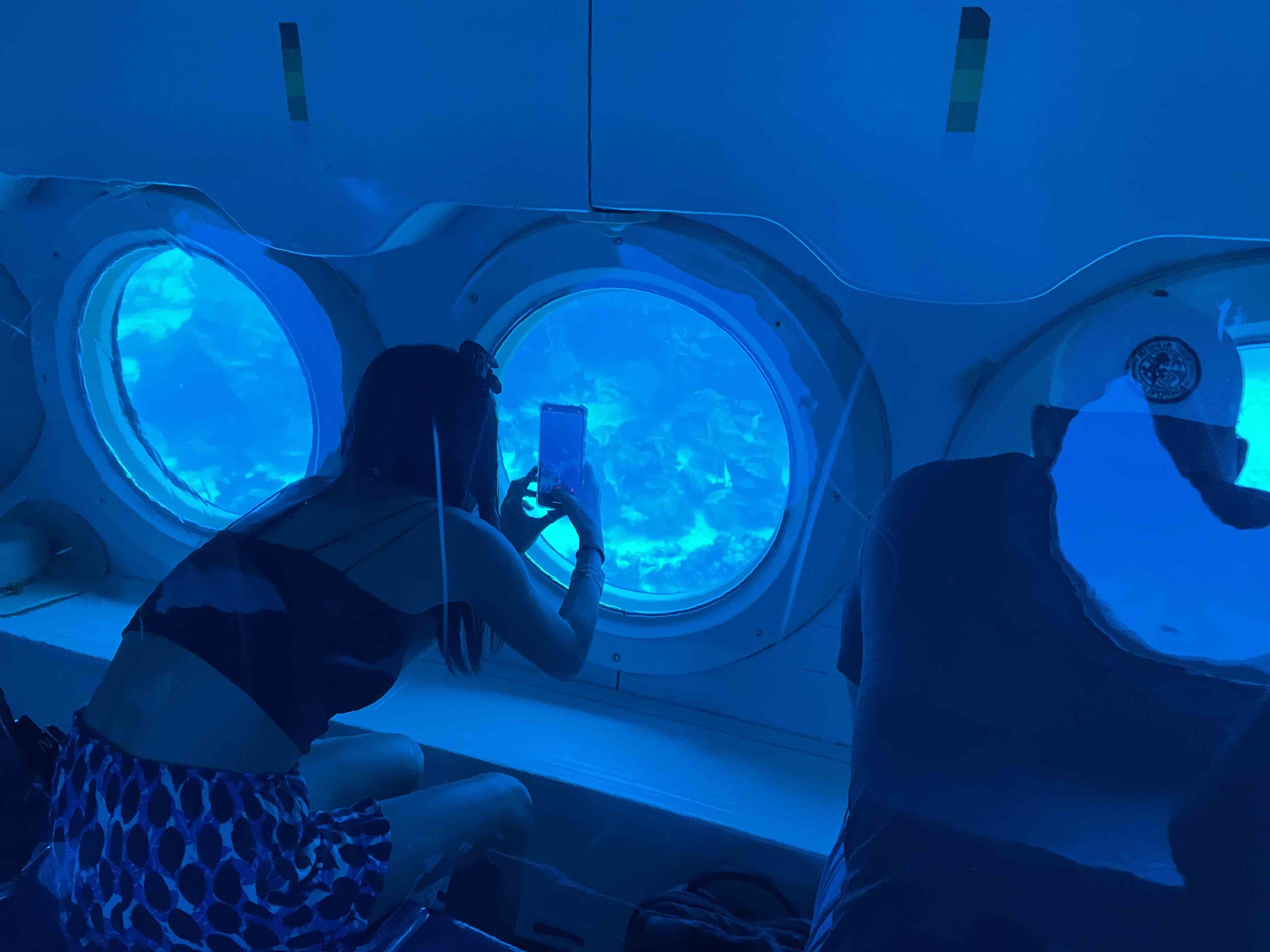 The best excursions in Cozumel don't have to take up your whole day. In fact, one of my favorite Cozumel cruise excursions is an expedition on an Atlantis submarine, Mexico's only submarine designed for tourism. It takes a total of two hours and is located near the main cruise terminals.
Suitable for young and old alike, this submarine shore excursion allows you some of the most intimate underwater views of the world's second-largest reef. Explore a world normally only available to scuba divers or when watching Planet Earth!
You get to descend to 100ft below to explore Cozumel's reefs and diverse sea life without the need for a scuba diving license. Plus, there's room for everyone with over 26 portholes along the side of the submarine and one large viewport across the bow next to the captain.
Keep your eyes peeled as you pass over La Pared, a vertical drop measuring more than 2000ft deep. The Felipe Xicotencatl, an eerie sunken ship is also on the itinerary where you will be able to get up-close views that could never be achieved while snorkeling. Gentle sea turtles, vibrant, exotic fish, and silken manta rays are some of the sea life you'll spot as you roam the glistening teal waters of the Caribbean Sea.
The Atlantis Submarine always makes my list of unique Cozumel excursions because once you've explored Cozumel's undersea wonders, you have the rest of the day up your sleeve. If you're arriving on a cruise ship, I'd suggest booking a slot in the morning and either hitting up a beach club or heading to downtown Cozumel for lunch and souvenir shopping.
See all Cozumel sailing and boating tours!
Go Wild on a Jeep Excursion to Jade Cavern and Cenote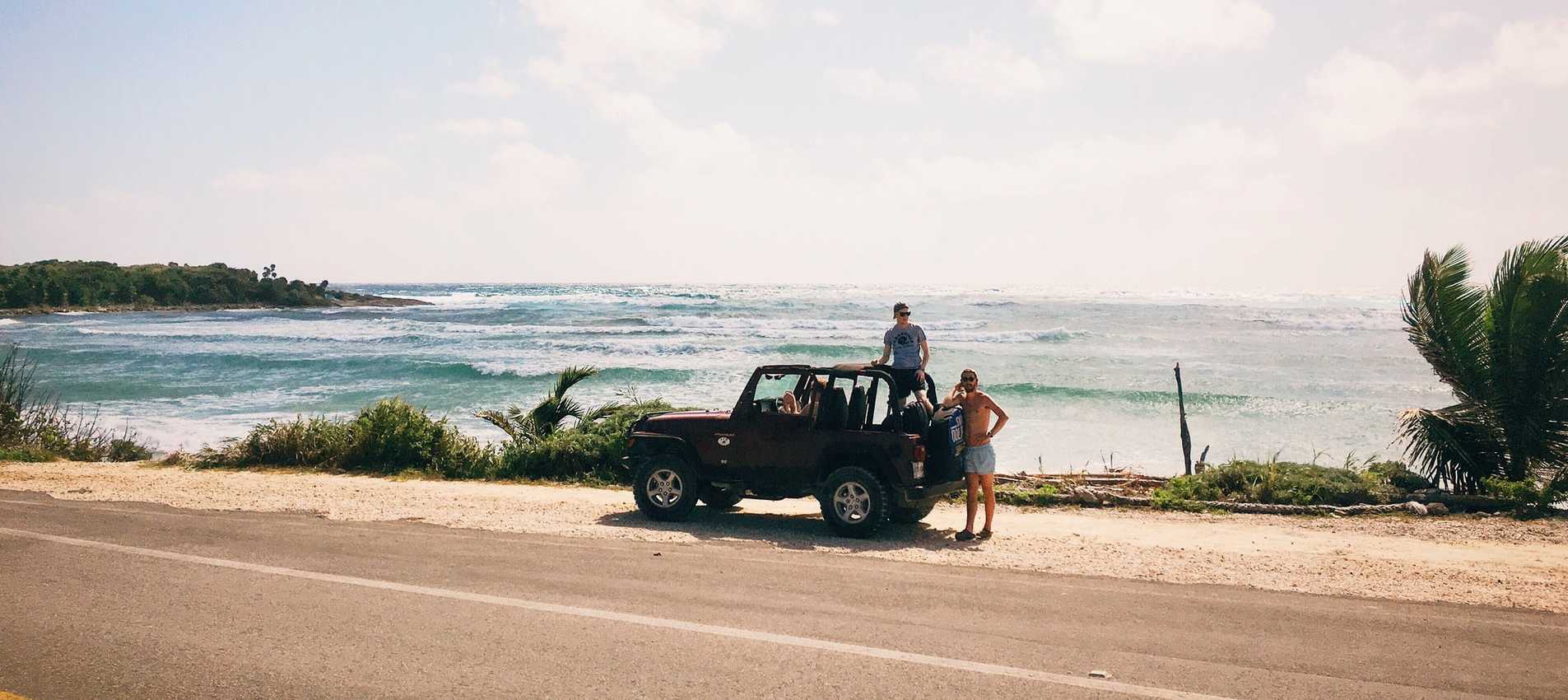 A cenote is a natural sinkhole where the ceiling of the underground chamber has collapsed. They come in many different shapes and sizes from vast open cenotes to cavernous cenotes that are still mostly covered. While the Mexico mainland literally has thousands of cenotes, Cozumel really only has one of note: the Jade Caverns.
It's just as mysterious as it sounds and one of the most unique Cozumel excursions available. You can expect beautiful, jade-colored water, ancient stalactites hanging above you, and a 20-foot cliff for the most daring to jump from into the water. It takes about half an hour to get there, but the journey is a key part of the adventure as you ride your Jeep To The Jade Caverns!
You'll get to drive a jeep deep into the Mayan jungle and stop at some pretty impressive sites along the way. The tour is fully customizable but your typical options include:
A tequila factory tour and tasting
Stop for views at the picturesque east side beaches
Snorkel
Enjoy a beachside Mexican lunch at a local beach club
Tour around El Cedral ruins (additional entry cost required)
Even as a local, I have to admit, one of the first things I do on a visit to Cozumel is to hire a jeep to explore the island. The thrill of driving in the jungle with the opportunity to explore special natural areas that only a few get to see is one of the best parts of visiting Cozumel. If you're keen for something that'll give you the opportunity to see even more of the island, consider a private jeep tour. You can skip the cenote and do a full loop around the island stopping at whichever sites interest you with a guide at your side to make sure you keep on track and on time.
View all Jeep, ATV, and buggy tours in Cozumel!
See It All on a Glass Bottom Boat Snorkel Experience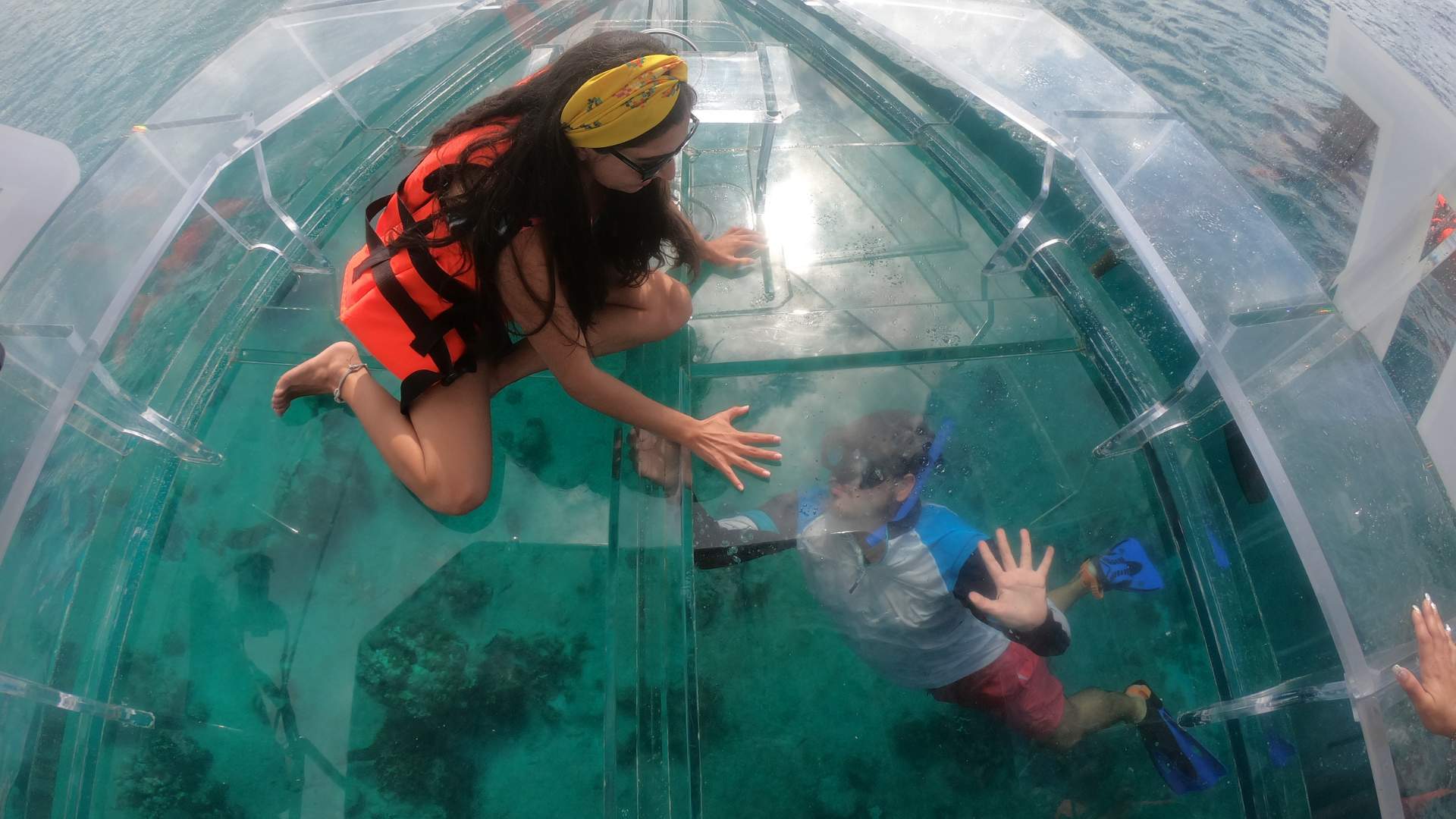 For a great combination of a day out on the water and a snorkeling tour with a difference, you can't look past Cozumel's Glass Bottom Boat Snorkel Experience. Cozumel is famous for its coral reefs and if you want to try to see as much of it as possible, why not head out on a completely clear boat?
While there are many glass-bottom boat tours that will certainly delight any nature lover, this special boat doesn't just stop at a transparent floor, the whole thing is transparent. You won't miss a single sea turtle, stingray, or starfish.
Over the course of two hours, you'll get to familiarize yourself with marine life, coral formations, and even sunken ships. For those who enjoy snorkeling, you'll have the opportunity to jump in and explore on your own with snorkeling equipment provided. If you're feeling daring, try to get an underwater selfie by posing under the clear bottom. It's trickier than it looks!
Take a Tour Around the Island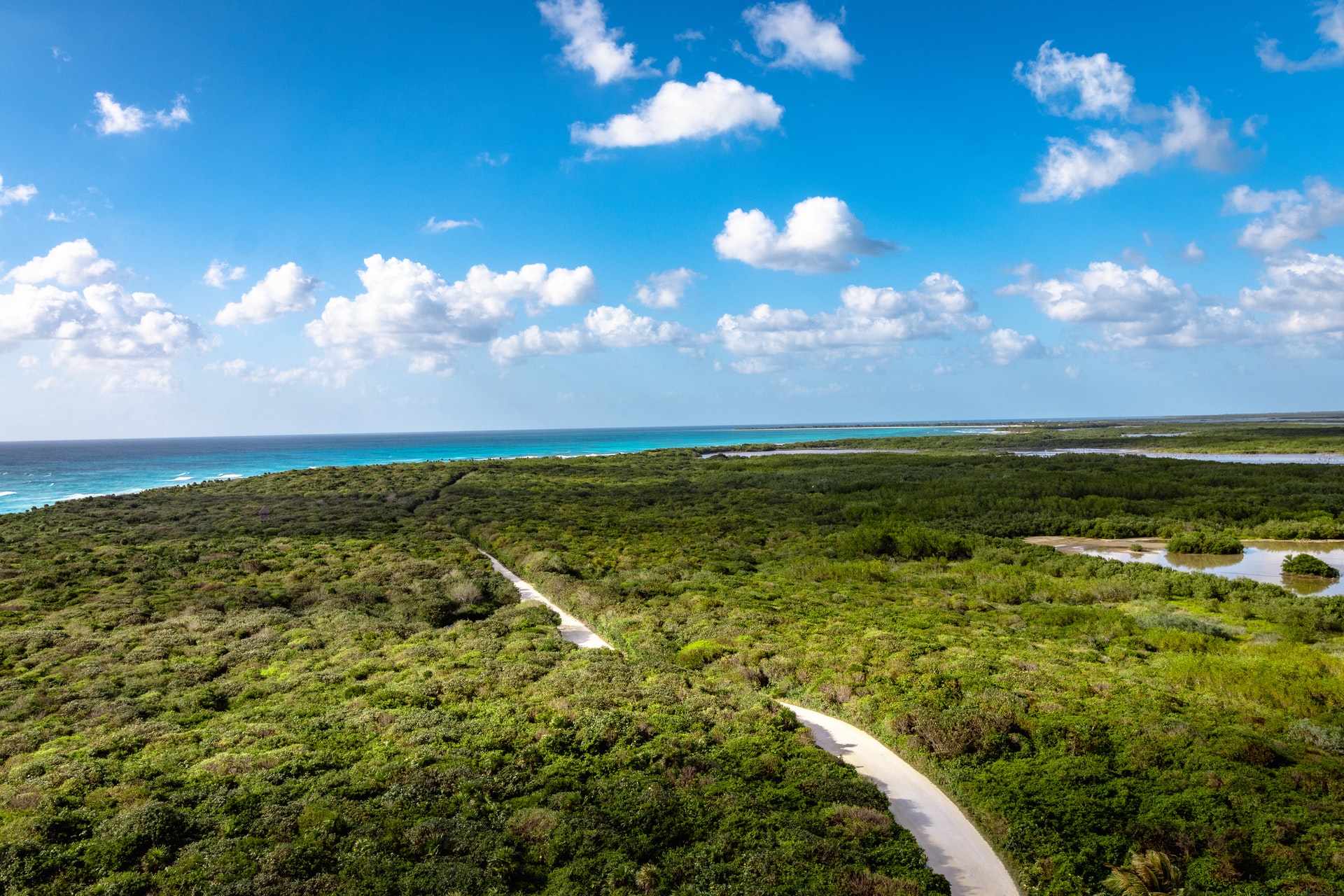 Don't let its size fool you. The island is packed with sites and activities that many haven't even heard of, much less seen. A unique and authentic Cozumel excursions is to take a private three to four-hour tour around the island with a local guide. This way, you'll get to hit the popular sites that are still worth a visit while also taking time to explore a few of the lesser-known ones.
Here are some of the great off-the-beaten-track sites that you can include in your island tour:
San Gervasio Ruins - A sacred Mayan site dedicated to the goddess Ixchel
Pueblo del Maiz - Learn how to make traditional corn tortillas, taste local honey, and make chocolate right from the bean
Punta Sur - A natural eco-reserve spanning more than 2,700 acres
Turtle nests - Visit from July to October and watch as the hatchlings leave the nest and head to the open sea
Local crocodiles - Try to spot the croc that lives near the beaches on the east side of the island
Browse all Mayan Ruins tours from Cozumel.
Your private tour guide will provide transportation, show you some of the best areas of Cozumel, and make sure you leave the island with everything you ever wanted to know about what makes Cozumel so special. You can lean on them to show you their favorite local spots or give them your priority list of "must-see spots" and they'll help guide you on the journey.
Enjoy a Day at a Cozumel Beach Club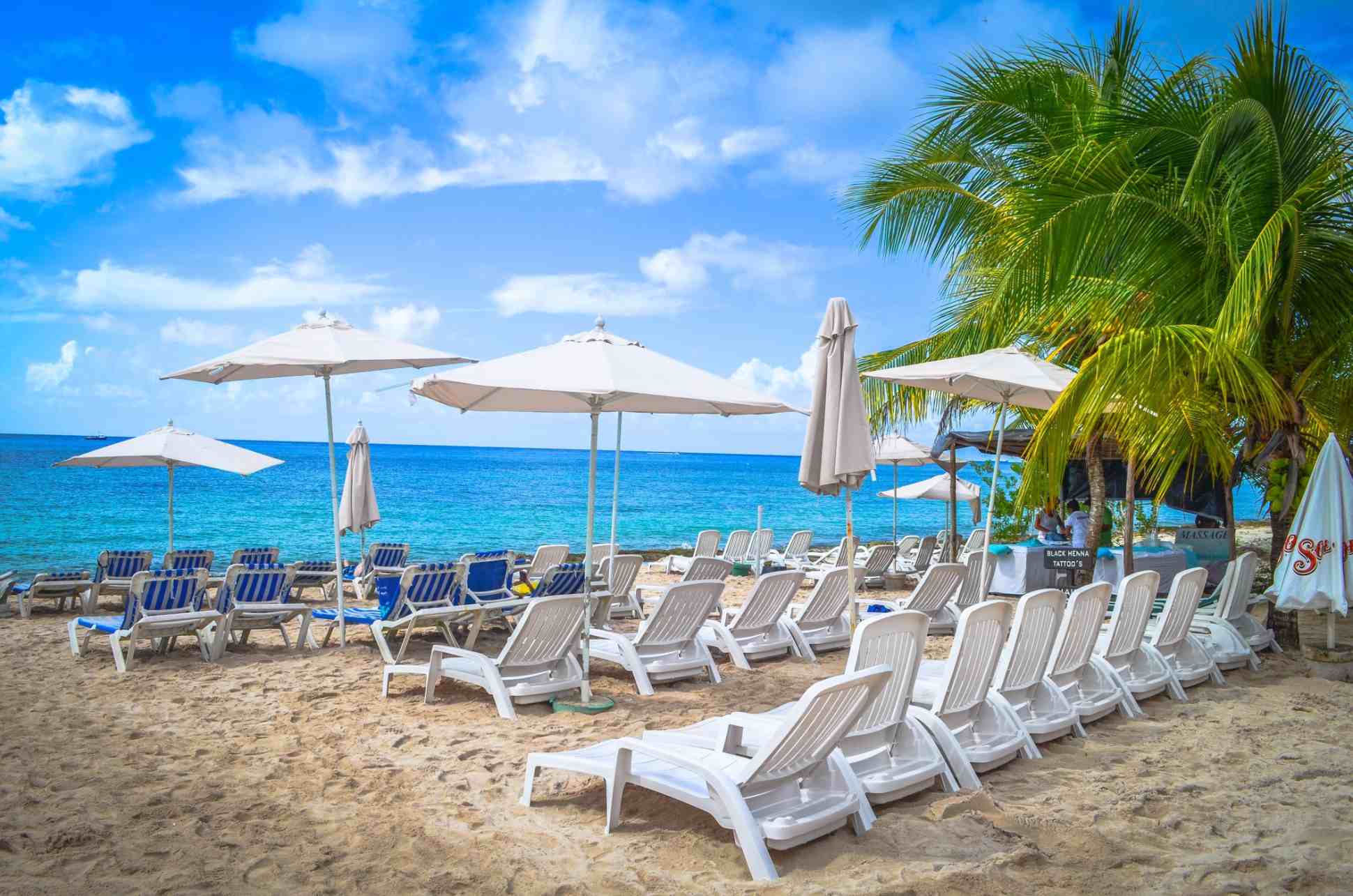 If this isn't your first visit to Cozumel or you're keen to truly relax and indulge in the island-time tradition of sitting beach-side with a cocktail close by, you should make a beeline for one of Cozumel's best beach clubs. Most of the Cozumel beach clubs are accessible by a short taxi ride down from port.
Cozumel is known for its clear blue skies, warm sparkling water, and white sandy beaches as far as the eye can see. At a beach club, you get to enjoy all of this from the comfort of a day bed as a waiter brings you all the mango margaritas and fish tacos you could want.
When you need a break from relaxing, you'll find a stack of beach activities to help you enjoy your day even more. Kayaks, snorkel gear, and water sports like jet skis and parasailing are all readily available. Out on the water, there's even an aqua park filled with floating toys of all sizes including a climbing rock, trampolines, and water slides. As someone who's spent a whole day out there enjoying it with the little ones, I can guarantee that it's just as much fun for the grown-ups.
See all beach tours in Cozumel!
Here's our top 3 recommendations for Cozumel Beach Clubs:
Playa Mia - A fantastic option for families. Get an all-inclusive package at Playa Mia for all your food and drink, kayaking, waterpark, beach lounging and plenty of add-on activities too.
Mr. Sanchos - Perhaps the most famous of all beach clubs on Cozumel, Mr. Sanchos offers multiple pools, bars restaurants and lots of beach front. This is a high energy place, but best avoided for those looking for serenity and solace.
The Cabana Beach - Premier snorkeling, private luxury cabanas and a cenote too! This high-end experience offers the ultimate place to relax in style while you are served a welcome platter of fresh fruit and guacamole. Oh, and it includes access to the famous Chankanaab park too.
More Unique Cozumel Excursions
Whether it's your first visit or your eighth, Cozumel always has something to offer. Once you've experienced these unique Cozumel excursions, there are many other excursions that can help make your day out in Cozumel one to remember. Head out on a thrilling adventure, discover world-class snorkeling and diving, or learn about the culture in a cooking class or tequila tasting! Check out our full list of the best excursions in Cozumel or contact us and we can help you plan a great day in paradise!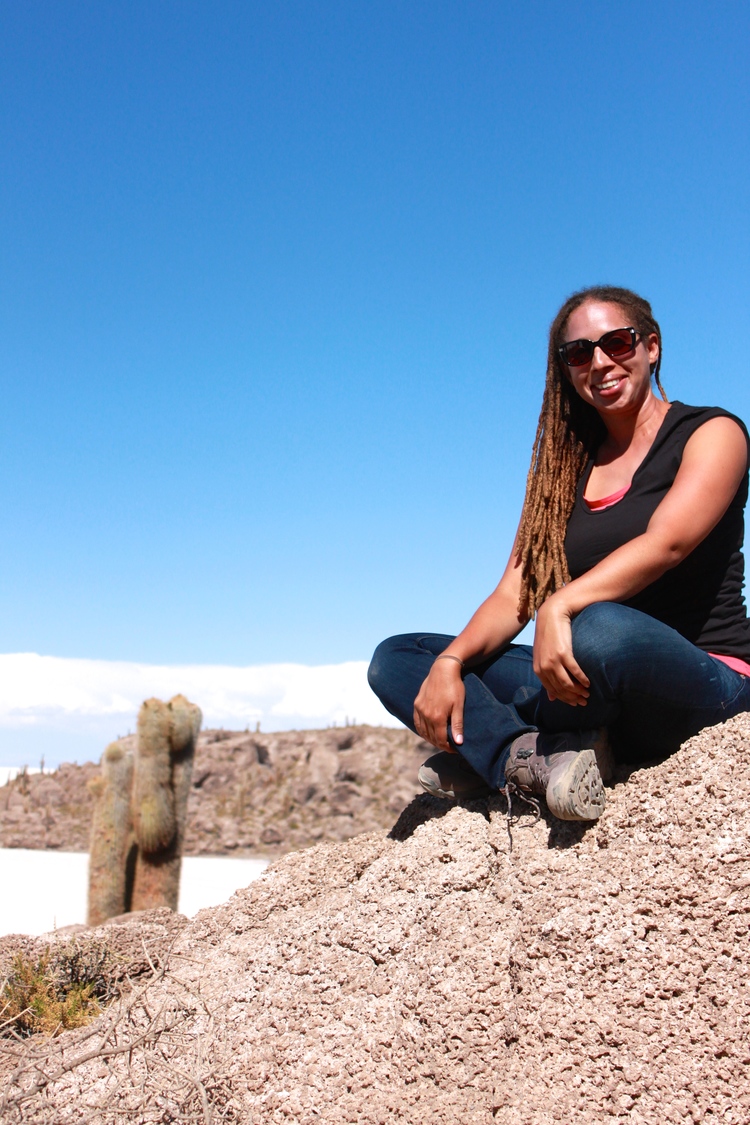 Cristal D
Local Writer, Global Traveler
Cristal Dyer was born in the Caribbean and has spent the last several decades travelling and writing, including several stints in Latin America. Currently based in Australia, she owns and operates her own travel site tofutraveler.com and is an expert travel writer, editor and photographer with a focus on solo budget travel and food tourism.