Wheelchair Accessible Shore Excursions In Cozumel
February 14, 2022 / updated February 22, 2023
Cozumel is the jewel of the Mexican Caribbean, and a must-see at some point in your life. With beautiful beaches, stunning coral formations, and a laid back feel there is plenty of sunshine and beach town charm. Excursions around the island can be harder if you have a disability and use a wheelchair; however, with the right planning, it's very doable.
In this guide, we'll tackle the obstacles Cozumel may present to a disabled traveler, as well as offer you tours and tips to plan your travel schedule, whether you plan to visit for the day or stay in Cozumel for a week.
Typical Challenges For Excursions In Wheelchairs
The biggest challenge when navigating Cozumel in a wheelchair is that the places you visit are often reduced by Cozumel's limited accessibility options. This might be a lack of ramps and only stairs decending to the beach, a restroom on the 2nd floor vs. the first floor, uneven pathways and limited access to viewpoints, etc.
As with other places in Mexico, accessibility on the island is still in its infancy, and while Cozumel fares better than most other touristic destinations, there are still limitations you need to keep in mind, particularly the farther away you get from the Island's most popular touristic spots.
Transportation On Cozumel With A Wheelchair
Transportation around the island can be challenging if you don't have a wheelchair-accessible vehicle at your disposal, particularly if you'd like to get out of Downtown Cozumel and visit the beaches and Cozumel's more rustic and bohemian side. We offer a great 3-4 hour Van Tour of the island and can reserve a vehicle with a lift too.
Though relatively small, Cozumel is still Mexico's largest island, which means that you're more than likely to need a van with a lift if you plan to explore the island in any meaningful capacity. You should not rely on taxis or travel tour operators to always have a wheel-chair accessible vehicle for you unless they explicitly confirm they've got it. You can book 3-6 hours of transportation with a lift to explore the island with 48 hours advance notice. Just ensure you provide notice in your reservation.
If you're a cruise traveler who's just stopping in Cozumel for the day, the three main ports are near downtown Cozumel, which is fairly wheelchair-accessible. You can reach many worthwhile shopping and food options within a short, accessible walk of the pier.
If you are staying for longer, Cozumel has its own international airport and offers a number of vehicle rental services from which you can acquire a wheelchair-accessible vehicle. This is recommended, to give you a much greater degree of freedom when moving around the island.
Mobility Around Cozumel - Best Beaches
As with many other places in Mexico, highly touristed areas will be easier to navigate than off-the-beaten-path spots. This can be convenient if you're only spending a couple of hours in Cozumel in downtown San Miguel, but detrimental if you want to explore some of the more remote locations this beautiful island has to offer.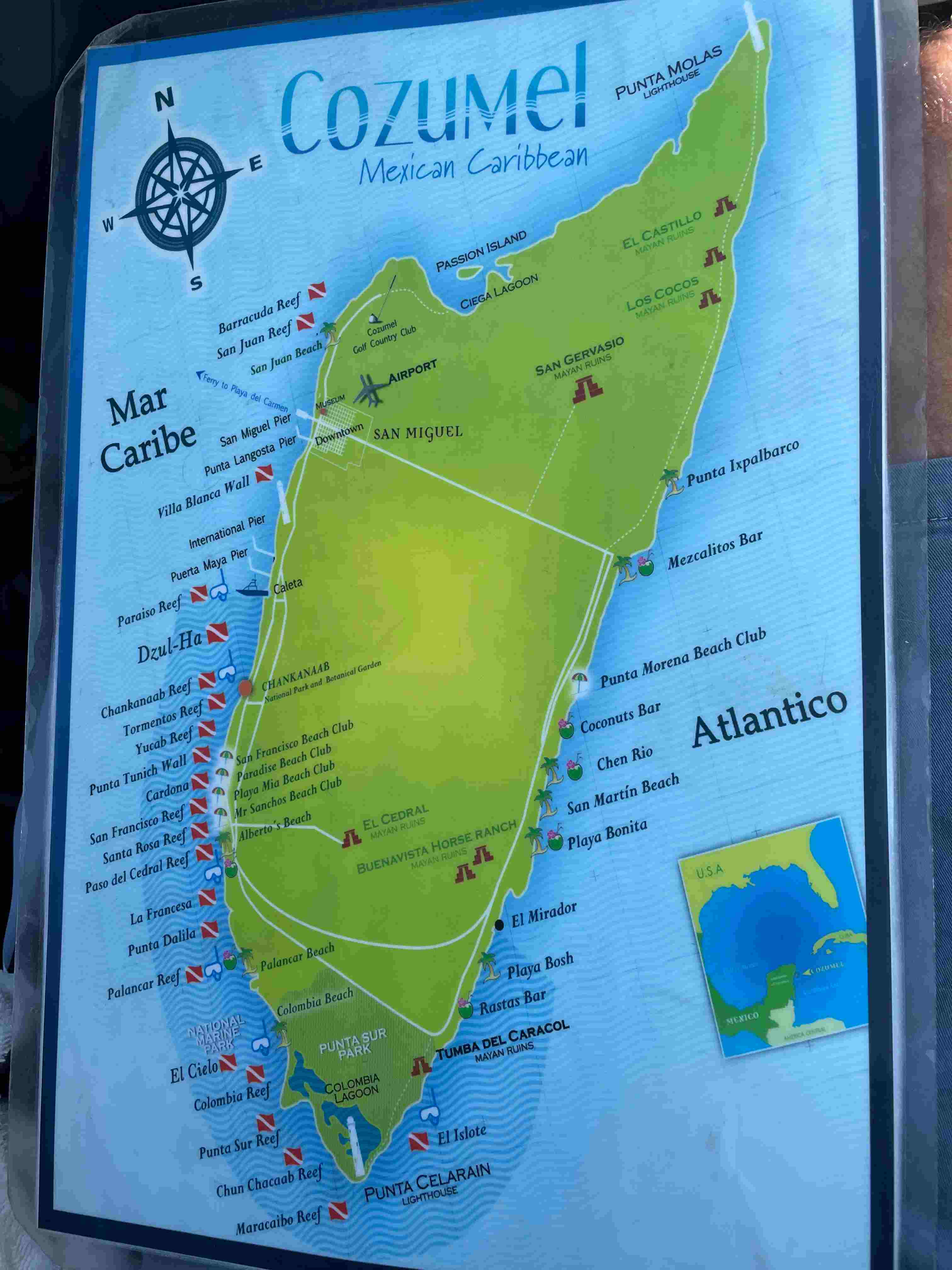 The East Side of the island, for example, is known for its near pristine beaches and more bohemian atmosphere, full of small restaurants and bars overlooking the beautiful ocean and the cruise ship and resort-free skyline. This comes at the cost of limited wheelchair access, as many of these places are located directly on the sand and require guests to be able to walk to comfortably move around or utilize a wheelchair with wide tires. With that said, here's our recommendations:
Playa Chen Rios - This is a gorgeous beach with scenic views and parking right alongside the beach. While you'll need to be able to move through sand, the beach is easy to access from the side of the road. Grab a bit at "El Pescador" for some fresh seafood!
Playa San Martin - This public beach is just feet from the main road and offers wheelchair accessible viewpoints, a ramp down to the beach (assistance recommended as it is a bit steep) and small shops on the west side of the road.
Señor Iguanas & Mezcalitos Bar - The most northeastern point of the island that is easily accessible by car. These restaurants offer accessible dining and great views of Cozumel's turquise waters. A great place to stop for a beer before continuing your exploration.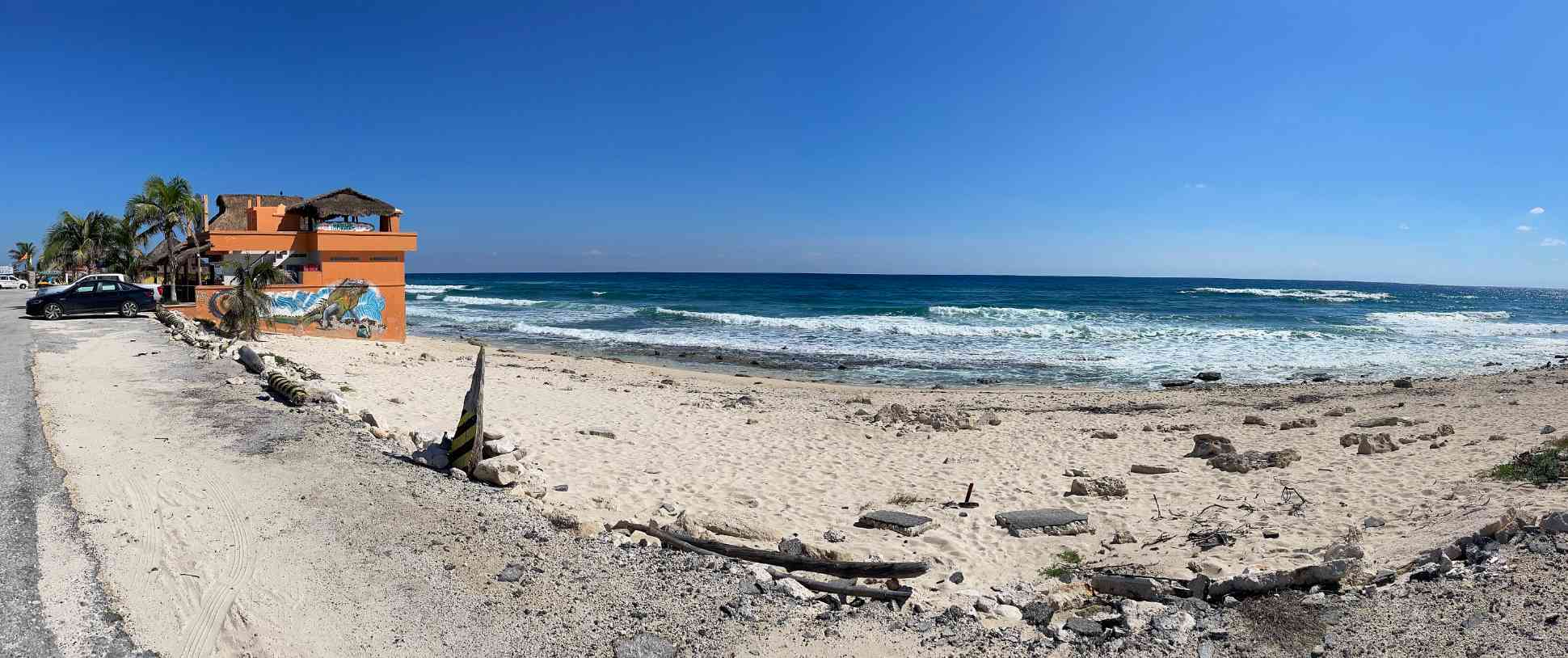 Despite some of the limitations on the East side, the views from the road and parking areas are still fantastic and worth a drive around the island.
There are also additional areas with wheelchair-friendly beaches, such as Chankanaab Adventure Beach Park, which not only has large boardwalks that make moving around in a wheelchair easy, but also provide guests with beach wheelchairs that can move on the sand and take you directly to the water. These wheelchairs work on a first-come-first-served basis, so make sure to get there early or book a reservation in advance.
Accessibility Definitions - Setting Expectations
Because accessibility in Mexico is still fairly limited, what's considered 'wheelchair friendly' in the country may be different than what you're used to back home.
A good example of this are some of the wheelchair ramps you'll find scattered around the city, which are too steep to navigate on your own and might be hard to use even if you have someone to push you. Likewise, wheelchair-accessible vans may only have a wheelchair lift or space for a wheelchair, but won't necessarily have raised roofs, security boards, etc.
Even when planning ahead and researching to ensure all your destinations are wheelchair accessible, it's important to consider that you still may not be able to have the same level of accessibility you'd have back home. Use trusted service providers that can help ensure you'll get quality service and bring a flexible mindset to make the most of your time.
The Best Wheelchair Accessible Shore Excursions In Cozumel
While you've no doubt have done your own research and have an idea of what you want to do in Cozumel, we've done some of the groundwork for you by creating a list of wheelchair-friendly shore excursions. These are oriented towards cruise travelers, but can be enjoyed by all visitors to the island.
What makes these tips ideal for wheelchair users is that the tour operators will pick you up at the pier on wheelchair-friendly vans and will get you back before your departure time, giving you the ability to visit Cozumel's less touristic areas with ease and comfort, all without any risk of missing your ship.
Tequila Tasting Tour
This tour is a fun and educational way of learning more about Mexico's most popular drink and includes a tequila tasting, where you'll drink all kinds of tequila variations!
Pueblo del Maíz
This interactive pre-hispanic park showcases Mayan culture and traditions by mixing theater, music, and dance. Here, you'll be able to enjoy different tastings and partake in workshops that will teach you more about Mexico's Mayan past and present.
KaoKao Factory Chocolate Tour
Visit a small, artisanal chocolate factory and learn more about the creation of this delicious candy in this educational tour and tasting experience.
Jeep Tour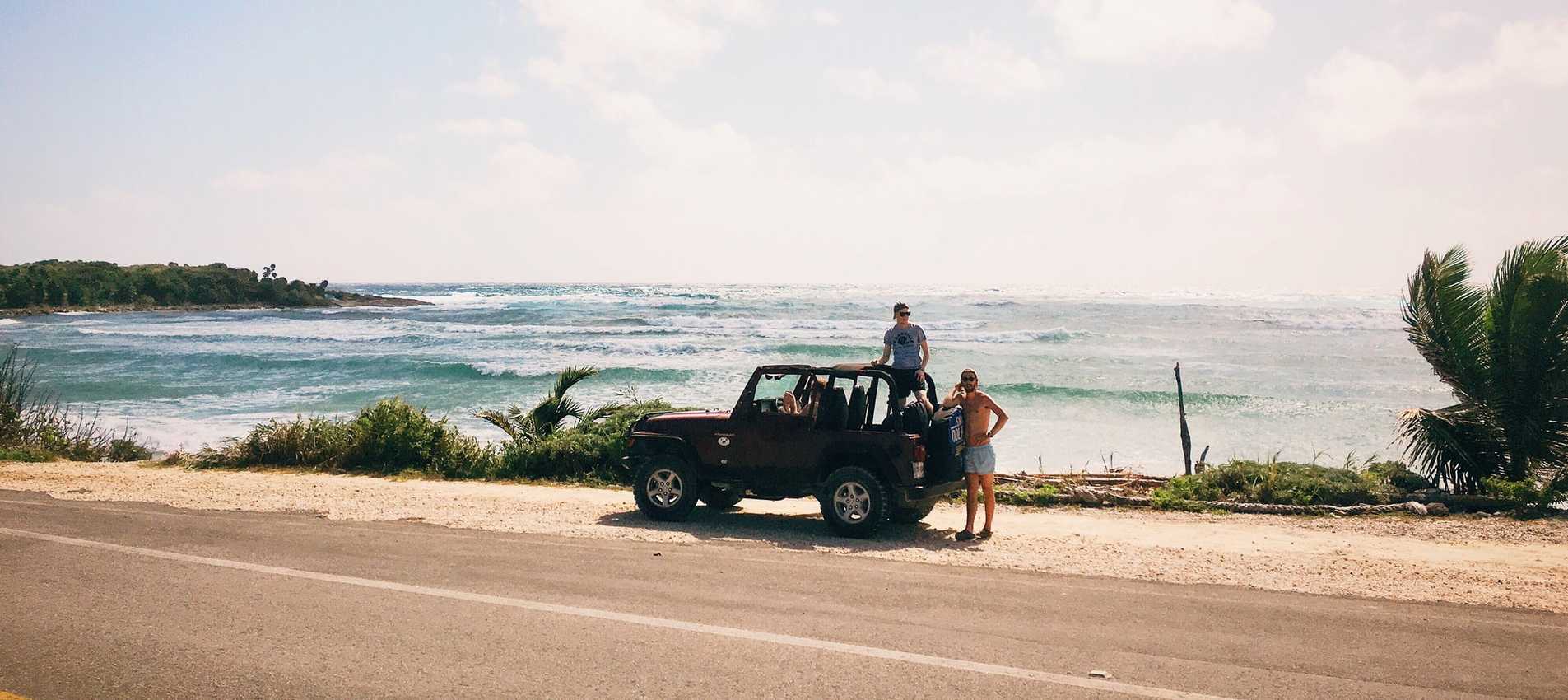 If you're able to utilize a folding chair or walker and get in and out of a Jeep we highly recommend Cozumel's famous Jeep tours around the island. While similar to the Cozumel Highlights by van, this tour lets you feel the wind in your hair and includes lunch too.
Top Sites to See Around Cozumel
Coral Reef Monument
San Miguel Church
Punta Molas Lighthouse
Plaza Central
El Cielo Beach and Reef
Planning Your Wheelchair Friendly Things To Do In Cozumel
The best thing you can do to ensure you have a great time when visiting Cozumel is to plan ahead, do your research, and expect accessible options to potentially be more challenging than you're used to.
Here are a few extra tips you can use to ensure your visit is as comfortable as can be:
Arrange transportation in advance: When booking a shore excursion, ensure you explain that you need a wheelchair-accessible vehicle and make sure to mention any other accommodations you may need. Booking in advance will make it much easier for you to ensure you've access to the right resources.

Bring a repair kit: If at all possible, we encourage you to bring a pump and a repair kit when visiting Cozumel. This will give you the extra assurance you need to explore outside Downtown Cozumel, which is always a fantastic way of spending your visit in the island.

Ask For Support: Don't hesitate to ask for assistance and lean on the kindness of the local Mexican people, who will often go out of their way to ensure you're having a good time when visiting. Asking for assistance also has the added benefit of opening previously closed doors. A small restaurant with no wheelchair access might just have a small ramp at the back that you can use. A clerk at a store with steep steps may be willing to take out some of their wares for you to see. A taxi driver may take you to all the local places they know of that have wheelchair access.
Talking to the locals is not only one of the best ways to ensure you have more accessibility options, but is also a fantastic way of learning more about a different culture and getting to know more people. Who knows? Maybe one of the people you talk to ends up becoming a friend for life!
Feel free to send us your questions or reach out if we can help you book your accessible Cozumel excursion with confidence.
Alejandra Munoz is a travel writer and photographer from Mexico with a graduate degree in Digital Media from Universidad de las Americas Puebla. An expert in presenting Latin culture and tourism to English-speaking audiences, she has written for Visita Hidalgo, Anthill Magazine and other international outlets and brands.