Ultimate Guide: Cozumel Mayan Ruins
February 15, 2022 / updated October 2, 2023
When you think of Mayan Ruins, you probably think of Chichen Itza as one of the most legendary archeological sites in the Riviera Maya. Yet, few people know that Cozumel also has extraordinary sites rich in Mayan history. Cozumel is legendary for its beaches and world-class snorkeling and diving sites; however, you should absolutely explore the Cozumel Mayan Ruins if you want to do something different.
The Cozumel Mayan Ruins are impressive archeological sites in the Caribbean. If you love sightseeing and learning about ancient civilizations and long-lost cities, this is a must-do tour.
There are two Cozumel Mayan Ruins sites open to tourism, San Gervasio and El Cedral Cozumel. In this article, we'll cover everything you need to know so you have the best experience when you visit these Cozumel Mayan Ruins.
Brief History About Cozumel Mayan Ruins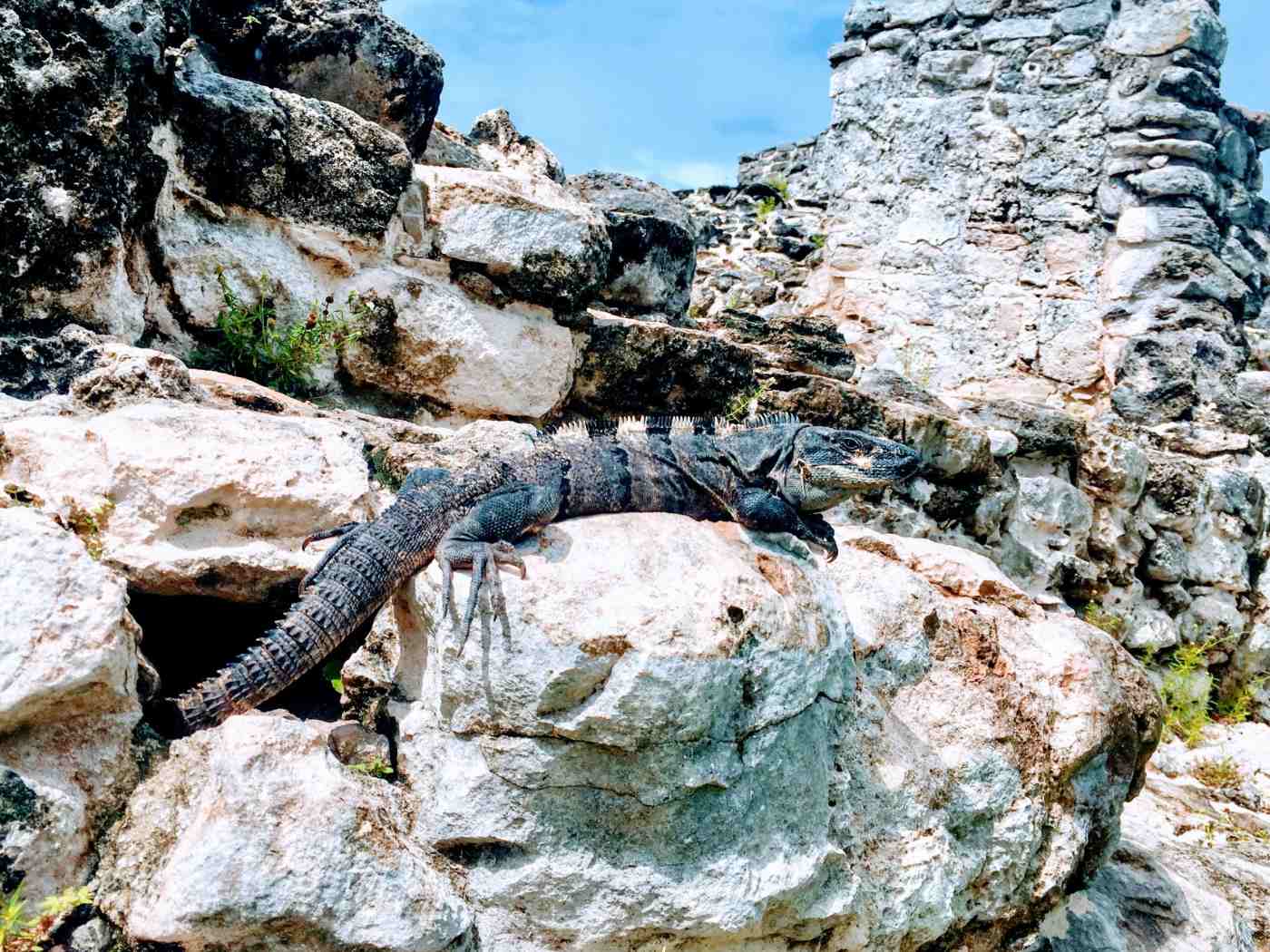 Cozumel is Mexico's largest Caribbean island, and directly opposite is the vibrant town of Playa del Carmen. With a rich history and natural beauty, it's no wonder it continues to be a top destination with its incredible beaches and coral reefs.
Part of Cozumel's charm is the many activities available in impressive natural settings. There's something for everybody, and the Cozumel Mayan Ruins is an excellent option, especially if you're into history and have limited time on the island.
The most important Cozumel Mayan Ruins site is San Gervasio, located east of San Miguel de Cozumel. San Gervasio was founded in 300 AD and remained occupied until 1450 AD until its decline. It was a sacred Mayan center, as well as a strategic site for trade and political development. It was a sanctuary for the goddess Ixchel and a mandatory visit for the Mayans at least once in their lives.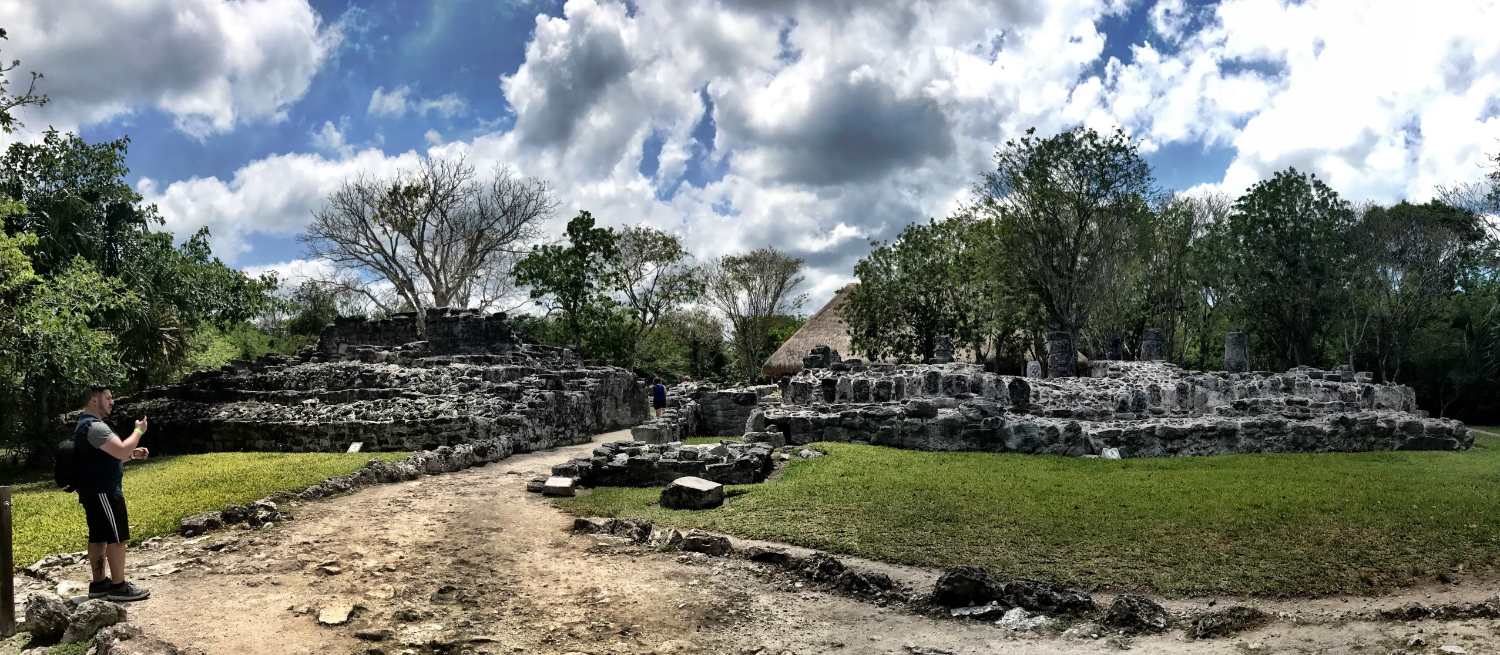 San Gervasio consists of various architectural ensembles linked by a network of "sacbés" or Mayan roads. The most prominent structure of these Cozumel Mayan Ruins is Ka'na Nah or "High House." It is believed that this central building could have been the temple dedicated to the goddess Ixchel. Upon their arrival on the island, the Spaniards decided to hold the first religious mass in Mexican territory precisely in this place. UNESCO designated San Gervasio a World Heritage Site.
During the Second World War, they built a military base, and all the accesses to the Cozumel Mayan Ruins were lost as the jungle covered them completely. San Gervasio and El Cedral Cozumel were two of these sites that remained intact and continue to remind us of the past.
The other site that is part of the Cozumel Mayan Ruins is El Cedral Cozumel. They're the oldest Mayan ruins on the island, built in the year 800 AD. They're the size of a small house and with simple decorations. These Cozumel Mayan Ruins are located in a tiny town named El Cedral, just 11 miles from San Miguel de Cozumel. The site is located next to a Catholic church, which endorses the fact that the conquest of Mexico was spiritual. Europeans built the temples next to the locations where the Mayans worshipped their gods.
When you visit the Cozumel Mayan Ruins of El Cedral Cozumel, you can go to the Mayan culture center to learn more about their way of life and how astronomy played a crucial role in their culture. Admire art pieces and hieroglyphics, and taste the traditional Mayan food.
How to Get to San Gervasio Ruins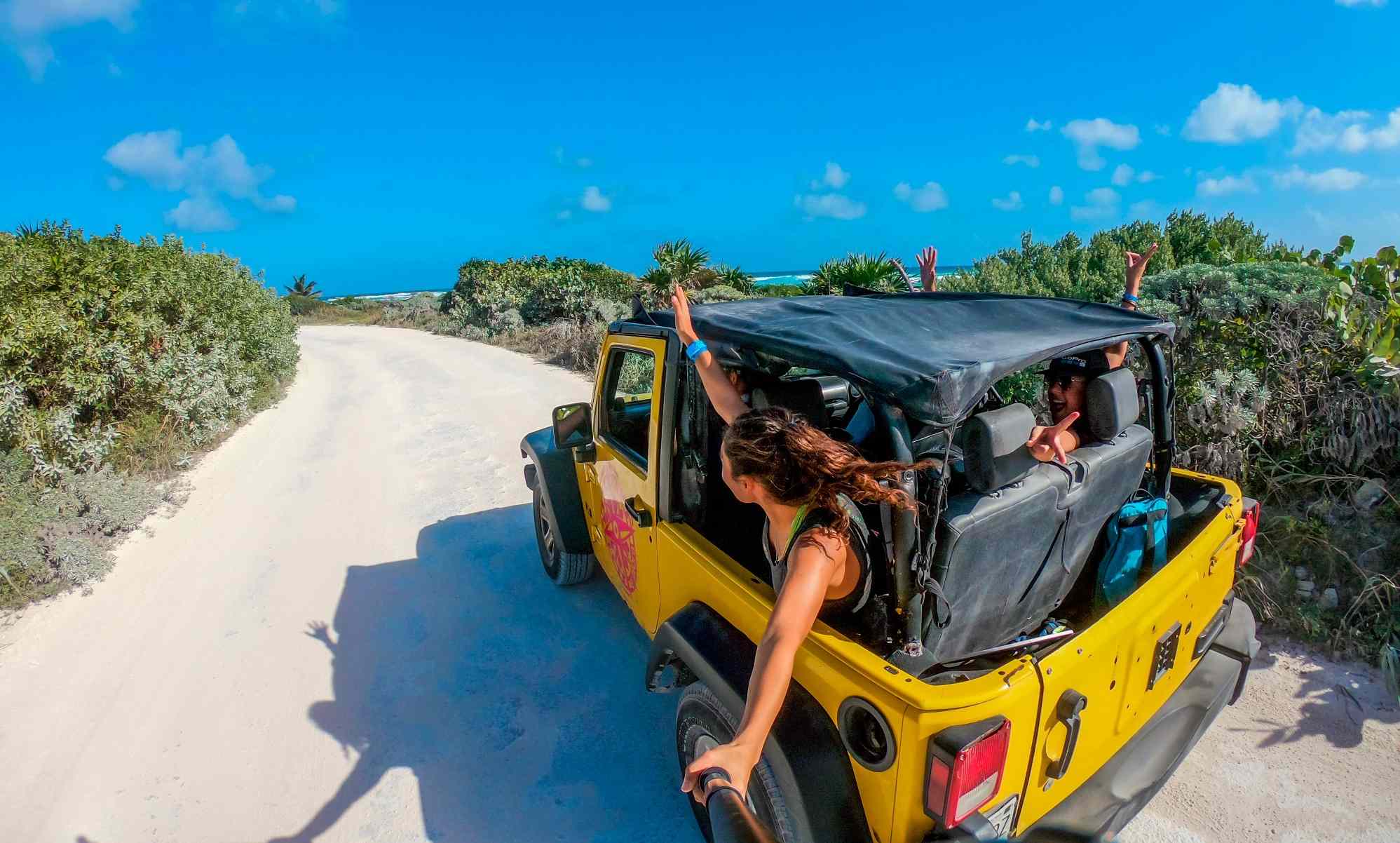 San Gervasio is located in the northern part of the island of Cozumel and four miles east of the town of San Miguel. You can take a designated taxi if your are just going out and back. Simply ask the price in advance, but it will likely be around $15-20 each way.
You can also book a tour of the Cozumel Mayan Ruins to arrive in your own Jeep! If you rent a car or buggy for the day, the roads are paved and in good condition. Because the island is small, everything is relatively nearby from the town of San Miguel.
How to Get to El Cedral Cozumel
El Cedral Cozumel is located on the Southern part of the Island of Cozumel. It's 13 miles from San Miguel, about a 30-minute drive. When you arrive at the town of El Cedral, you can't miss the entrance; there's a huge red and white arch embellished with crosses.
Again, if you book a Jeep tour or other guided tour to see the ruins your guides will help you arrive with ease.
What you Should Know Before Visiting the Cozumel Mayan Ruins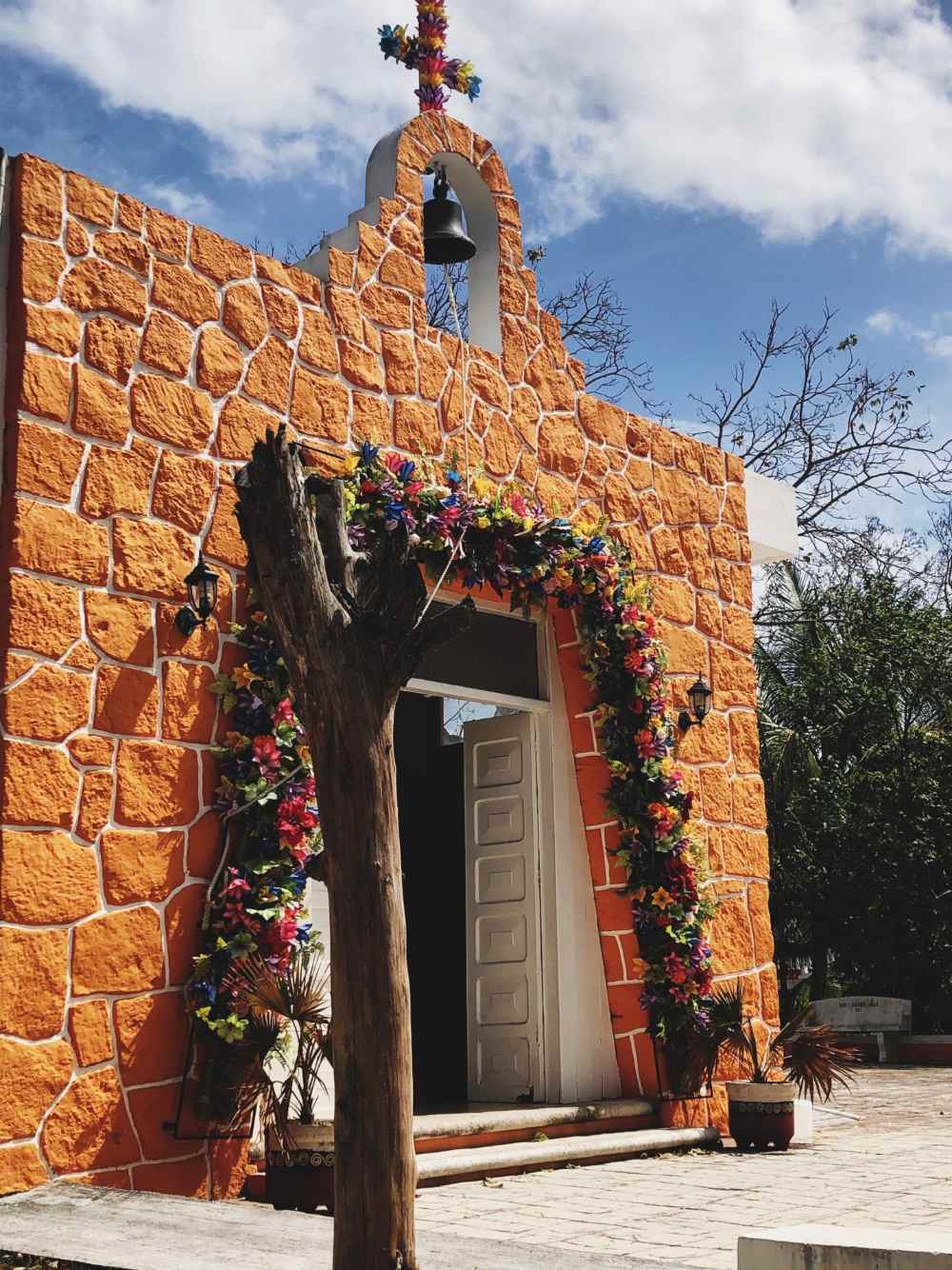 If you book a tour of the Cozumel Mayan Ruins, they'll cover both San Gervasio and El Cedral. Be sure to let them know you want to see both ruins in advance.
If you're limited on time, go to El Gervasio, it's closer to San Miguel, especially if you're on a cruise itinerary.
Plan to do a lot of walking, bring comfortable shoes.
You'll be walking in the jungle, so bring sun protection and mosquito repellent.
If possible, wear long sleeves and pants in addition to the mosquito repellent.
If you're driving, there's parking on all Cozumel Mayan Ruins sites.
Depending on your travel dates, consider that there are more crowds from December to April.
If you didn't book a tour, try hiring a certified guide to better appreciate the history and interesting facts of the area.
You can cover both sites, without rushing, in approximately 4 hours, which lets you finish in time for lunch or an afternoon trip to the beach.
Both Cozumel Mayan Ruins sites are open Monday through Sunday, from 9:00 AM to 5:00 PM.
The entrance fee for El Gervasio is 188 pesos (9.50 USD), and El Cedral Cozumel charges a nominal fee of 2.00 USD. A bilingual certified guide is approximately 20 dollars.
Both Cozumel Mayan Ruins sites have public restrooms, and you can bring your own water or purchase it at the site.
Must-See Ruins on the Yucatan Peninsula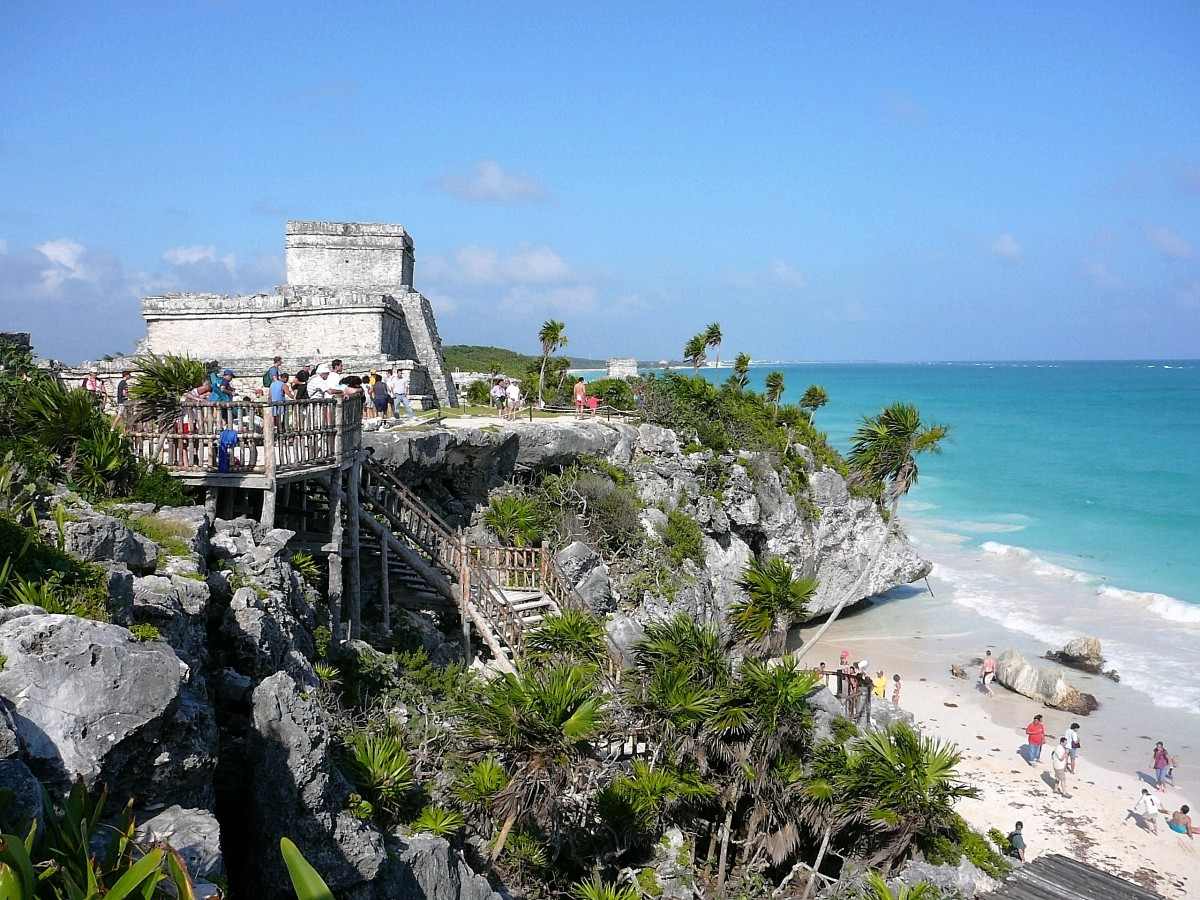 The Quintana Roo region is full of Maya history and a must for history buffs. If you're already in the Mayan Riviera, here's a list of other important sites and how to get there:
Tulum Ruins
The stunning archaeological site of Tulum is located in the heart of the Mayan Riviera, 100 miles from Playa del Carmen and 80 miles from Cancun. Once a walled port city, these ruins on top of a cliff offer the most beautiful views of the Caribbean Ocean. If you take the Cozumel Ferry to Playa del Carmen, it's a one-hour trip, and from Playa del Carmen, it's a 30-minute drive. If you're in Cancun, it's an hour's drive to Tulum.
Coba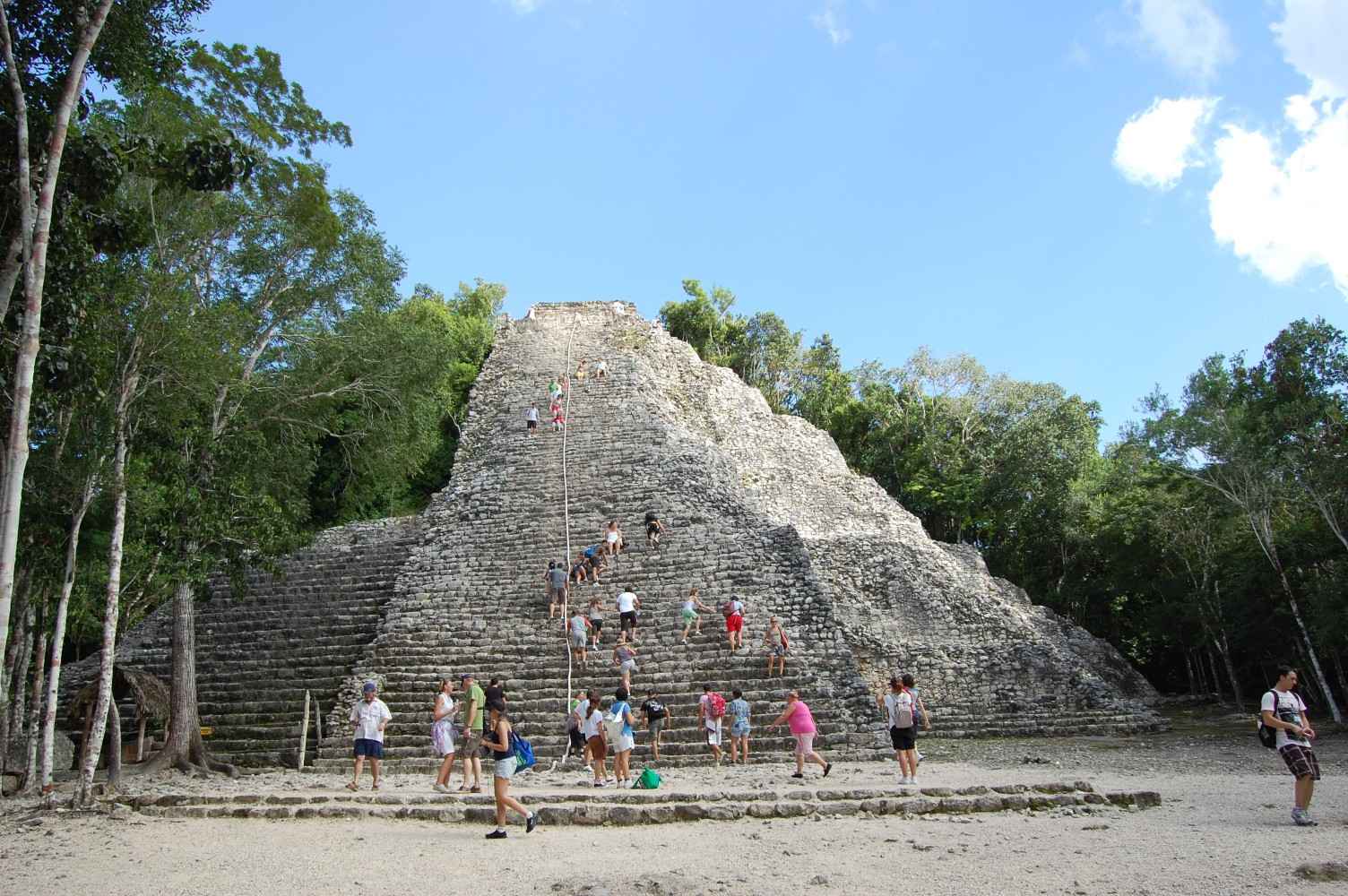 The Coba Mayan Ruins are located 20 miles northwest of Tulum in Quintana Roo. Coba has the tallest pyramid in Yucatan, measuring 130 feet tall and one of the few ones you can still climb. The views from the top give you an incredible view of the jungle. If you take the Cozumel Ferry to Playa del Carmen, it's a 1-hour trip and from Playa del Carmen is a one-and-a-half-hour drive. If you're in Cancun, it's a 2-hour drive to the Coba Ruins.
Chichen Itza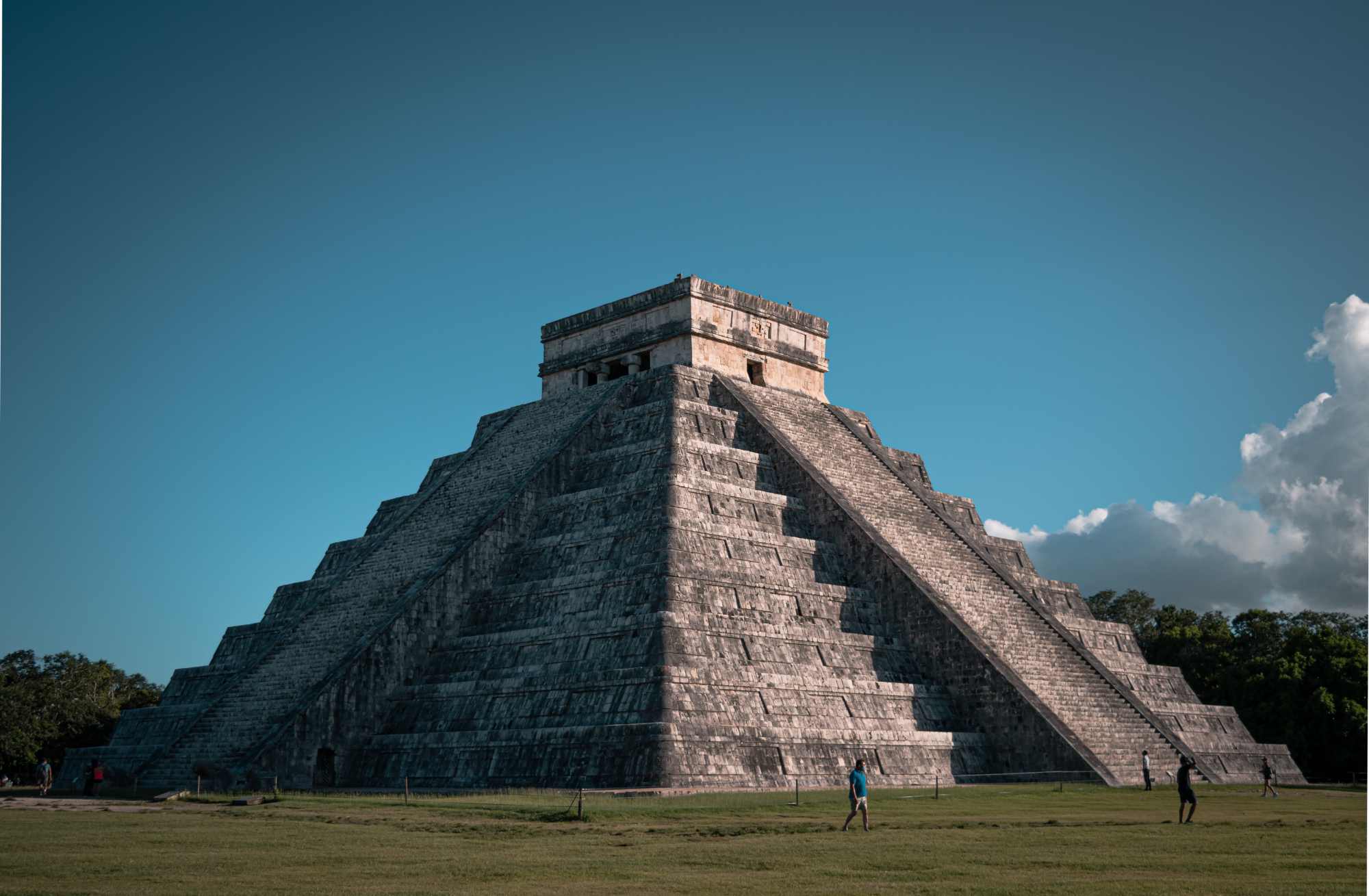 The majestic Chichen Itza archaeological site is located in the Yucatan Peninsula in Mexico near the Colonial Town of Valladolid, in Yucatan. If it's not already on your bucket list, you must come and admire one of the Seven Wonders of the World. From Cozumel, you can travel to Chichen Itza via Ferry and car rental/public transportation for a trip that will take you 4 hours. Round trip by land plus time visiting the site would take you around 12 hours in total. An excellent option if you're pressed on time is to book a private flight and tour. Chichen Itza is a 35-minute plane trip from Cozumel on a private tour.
Cozumel Mayan Ruins Experience
You will find a new appreciation for the history and culture of Cozumel on your Maya Ruins experience. We invite you to include this tour of the archaeological sites in your next trip to Cozumel and learn more about these ancient civilizations that left us a legacy that has lasted for centuries.
Julia is the Content Marketing Manager at Tourbase. With a passion for wandering the world, she is especially drawn to the paths less traveled. On two wheels or two feet, she loves biking and exploring locales both near and distant.