The Best Time to Visit Cozumel, Mexico
February 14, 2022 / updated February 22, 2023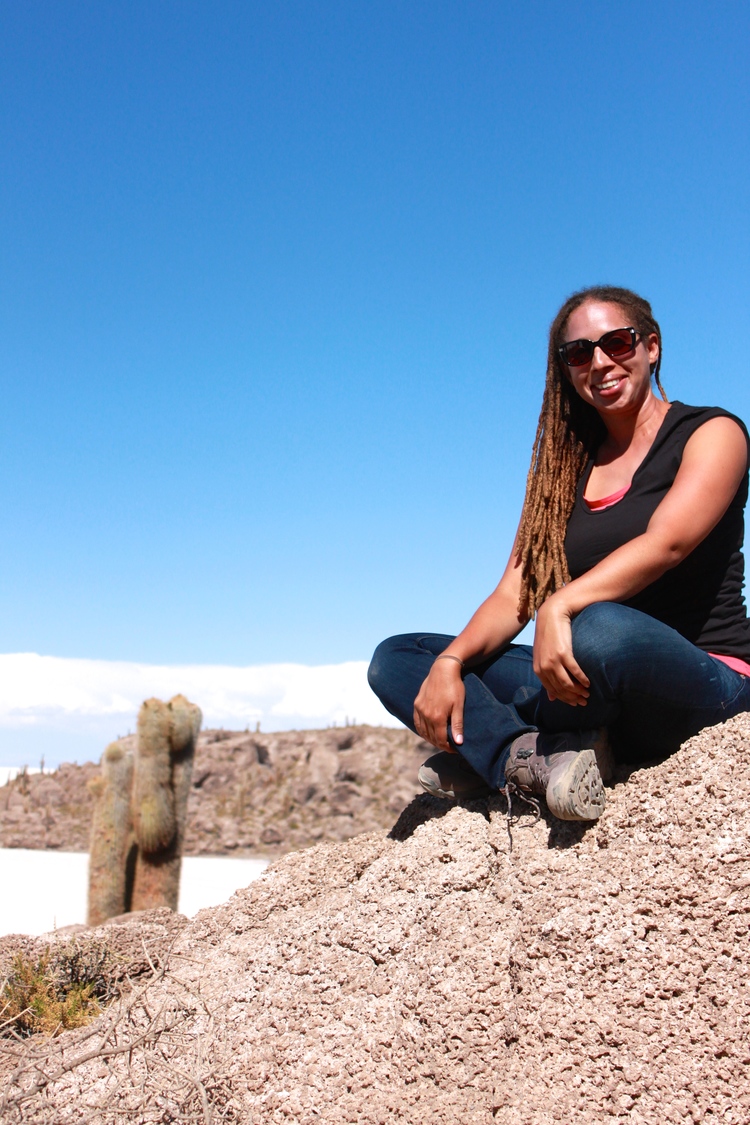 Whether you're up for a scuba adventure through Cozumel's famous reefs or keen to sample all of the unique Mexican delicacies across the island, when to visit Cozumel will likely come up during your travel planning research.
Locals like myself enjoy the island and its surroundings at any time of the year but each season has its advantages and disadvantages. To help you plan for your holiday, here's the ultimate guide on the best time to visit Cozumel including which months are the driest, when to stay to beat the crowds, and what to expect during hurricane season.
When Is the Best Time to Visit Cozumel?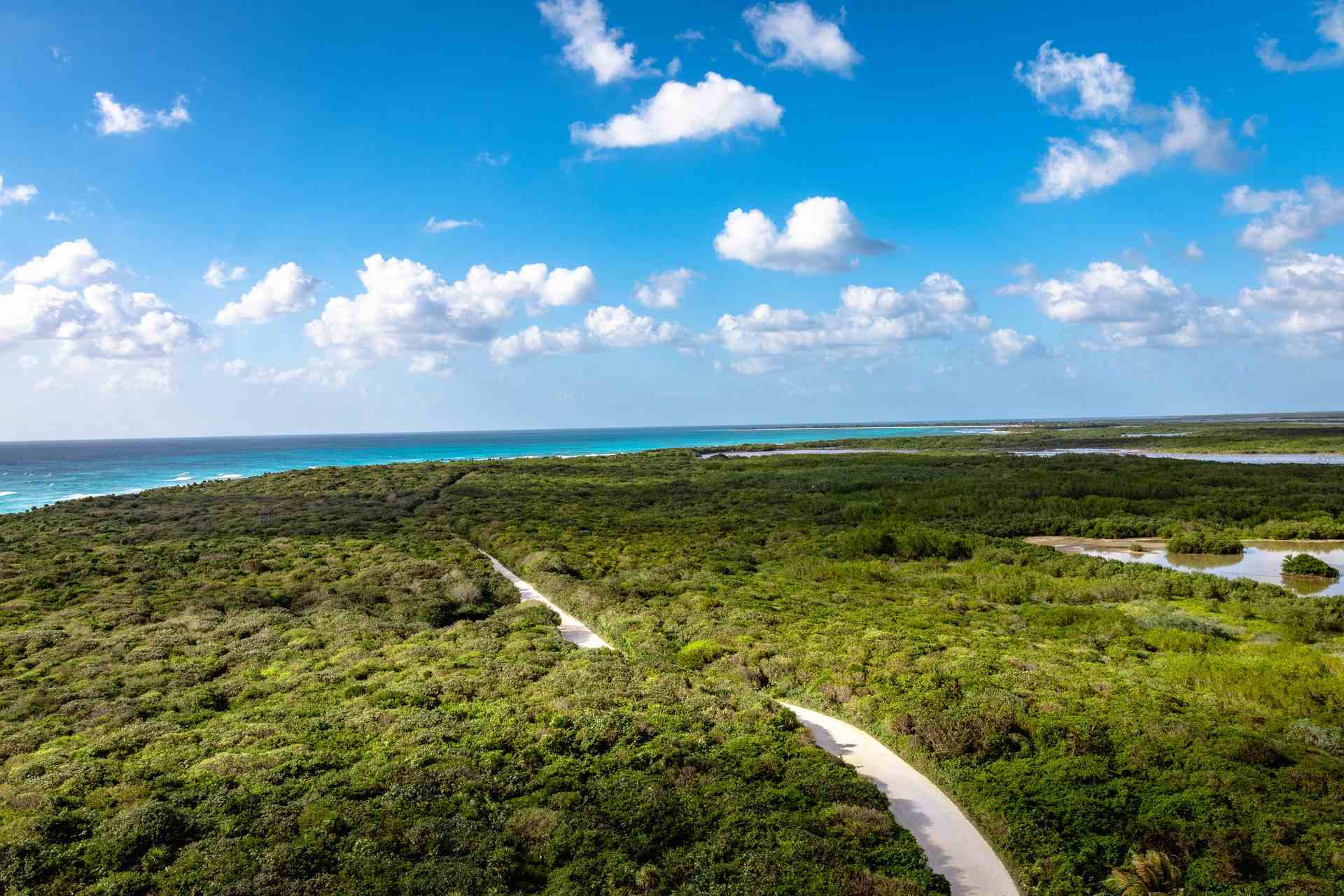 The best time to visit Cozumel is from March to May. During these months, you can expect warm but not too warm temperatures and the lowest chance of rain. Daytime temperatures range from 80ºF to 85ºF, sea temperatures average 79ºF to 82ºF and the humidity is a manageable 78-80%.
You can expect some spring break crowds during March and April but not as many as the peak season earlier in the year. May also marks the start of the low season when prices start to drop and beach crowds start to thin out.
What to Know About Cozumel Weather, Hurricanes, and Other Seasonal Factors
While weather is certainly important when you're planning to visit an island in the Caribbean, Cozumel has a variety of seasons that make picking "the best weather" not so cut and dry. In fact, the warmest months happen to also be the wettest months and if you're risk-averse you may want to steer clear of the hurricane season.
Wet season: May to October
Dry season: December to April
Hurricane season: June to November
Wet Season
As someone who has lived through a few of Cozumel's wet seasons, I can attest to the fact that it really isn't as bad as it sounds. Sure, we do get more rain than in the dry season and you might truly be unlucky and get a run of consecutive days with non-stop rain. Generally, you can expect pleasant weather for the majority of the time.
While you're out exploring, there will likely be a sudden downpour once or twice a day that will be over before you even have time to find your umbrella. Once the rain is out of the way, you'll be back to enjoying clear skies and the real threat: daytime highs in the 90s.
Dry Season
Travelers will find cooler, more pleasant temperatures between December and April with temperatures ranging from 75ºF to 85ºF. Sure, the sea temperatures do tend to dip down to 76ºF but on average you can expect a comfortable 79ºF.
If you want to avoid the worst of the rain, high humidity, and sweltering temperatures, I would suggest planning your trip between December and April.
Hurricanes
You might have heard about hurricane season while doing your trip planning and it rightly sounds a bit daunting. For us locals, however, tropical storms are just a way of life.
Hurricane season in Cozumel runs from June to November, with the highest chance of storms between August and October. It's important to note that the actual likelihood of hurricanes is very low. The last big hurricane to hit the island was Hurricane Wilma in 2005 and while the threat is always there, Cozumel and the community are more than prepared for anything that comes our way.
If arriving on a cruise, your ship will know to stay well clear of any dangerous weather and all hotels and resorts have emergency plans in place for their guests and employees. More importantly, while the rain is notoriously difficult to predict here on the island, hurricanes and tropical storms come with plenty of warning. If you have a trip coming up during hurricane season, you can keep track of the outlook on the National Hurricane Center's website for the region.
Learn more with our Cozumel weather guide!
The Best Times for Popular Cozumel Activities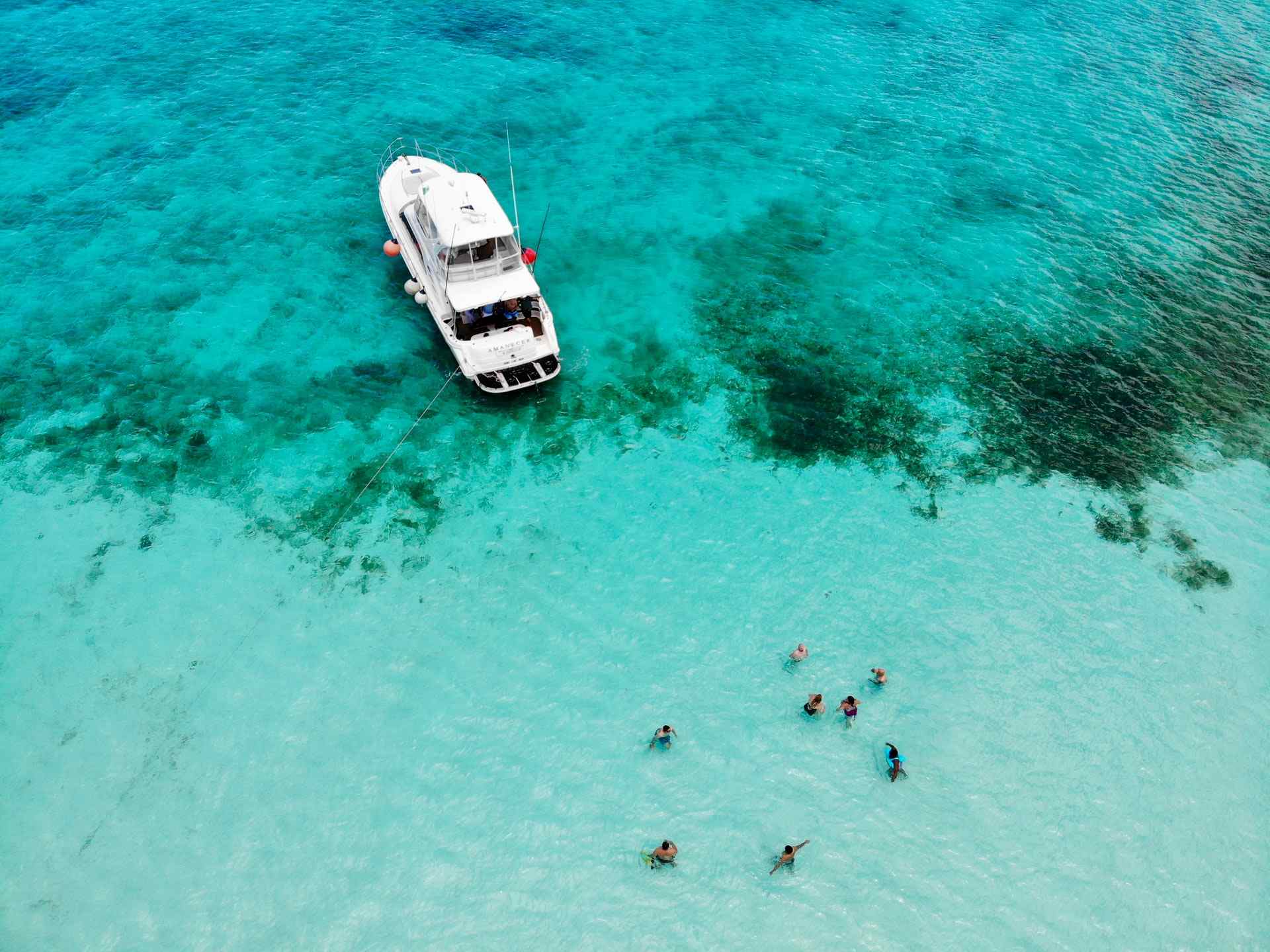 As a local, I can confidently say the best time to visit Cozumel is whenever you can get tickets and get down here. Each season has its pros and cons and while no one wants to have their vacation washed out by too much rain, it's very rare to experience consecutive all-rainy days. If you do have a particular activity in mind, however, certain periods will be better for a visit than others.
When to Visit Cozumel for Scuba Diving
Any diver worth his (sea) salt knows about Cozumel's reputation as a diver's paradise. If strapping on your equipment and exploring the depths below is your number one priority in Cozumel, when to visit should be top of mind.
The good news is, there's really no bad time for scuba diving in Cozumel. Water surface temperatures average 80-85ºF year-round, cooling only slightly during the months of December to March. Even then, most divers are comfortable with a thin wetsuit. If you tend to feel the cold, especially on that second tank dive, aim to visit between May and October when you can experience highs of 87ºF water temps!
Keen to see something extra special? Plan your visit between November and March during bull shark season or from late January to early March for sailfish season.
When to Visit Cozumel for Snorkeling
Since water temperature is a little more important when snorkeling (usually no wetsuit), you should aim for the summer and early fall months of July, August, September, and October for the warmest water of the year. The visibility is also more consistent during this time to help you spot Cozumel's underwater treasures like mysterious shipwrecks and the starfish and stingrays found at El Cielo.
Plan your snorkel adventures in the morning when the winds are calmer and a lower chance of thunderstorms.
More of a day trip but still worth planning around is whale shark season from May to September. These gentle giants allow you to snorkel right alongside them as they feed on plankton and navigate around curious manta rays.
When to Visit Cozumel for Relaxing At The Beach
If you're after a day at the beach with the lowest chance of rain possible, you should aim for the driest months of March or April. With temperatures that average between 87 and 90 degrees, these months are heaven for beachgoers.
December, January, and February are not so far off with very minimal precipitation while June, September, and October are the wettest months and should be avoided. Be sure to checkout a few of our Favorite Cozumel Beaches when you are here.
When to Visit Cozumel for Jeep and Buggy Rides
When you've got a road adventure on the itinerary, you'll want to plan your trip around the lowest chance of a storm. While snorkeling, diving, and relaxing are all activities that can handle a little bit of rain, a day out riding ATVs can be quickly squashed if there are signs of heavy clouds on the horizon.
Avoid the peak season for hurricanes which is between August and October for the best chance of sunny days. The rest of the year, you should be fine with an occasional rain as a bit of mud can only make a jeep ride through the jungle a little bit more authentic.
Check out all of Cozumel's Jeep and ATV tours!
How to Time a Trip to Cozumel to Beat the Crowds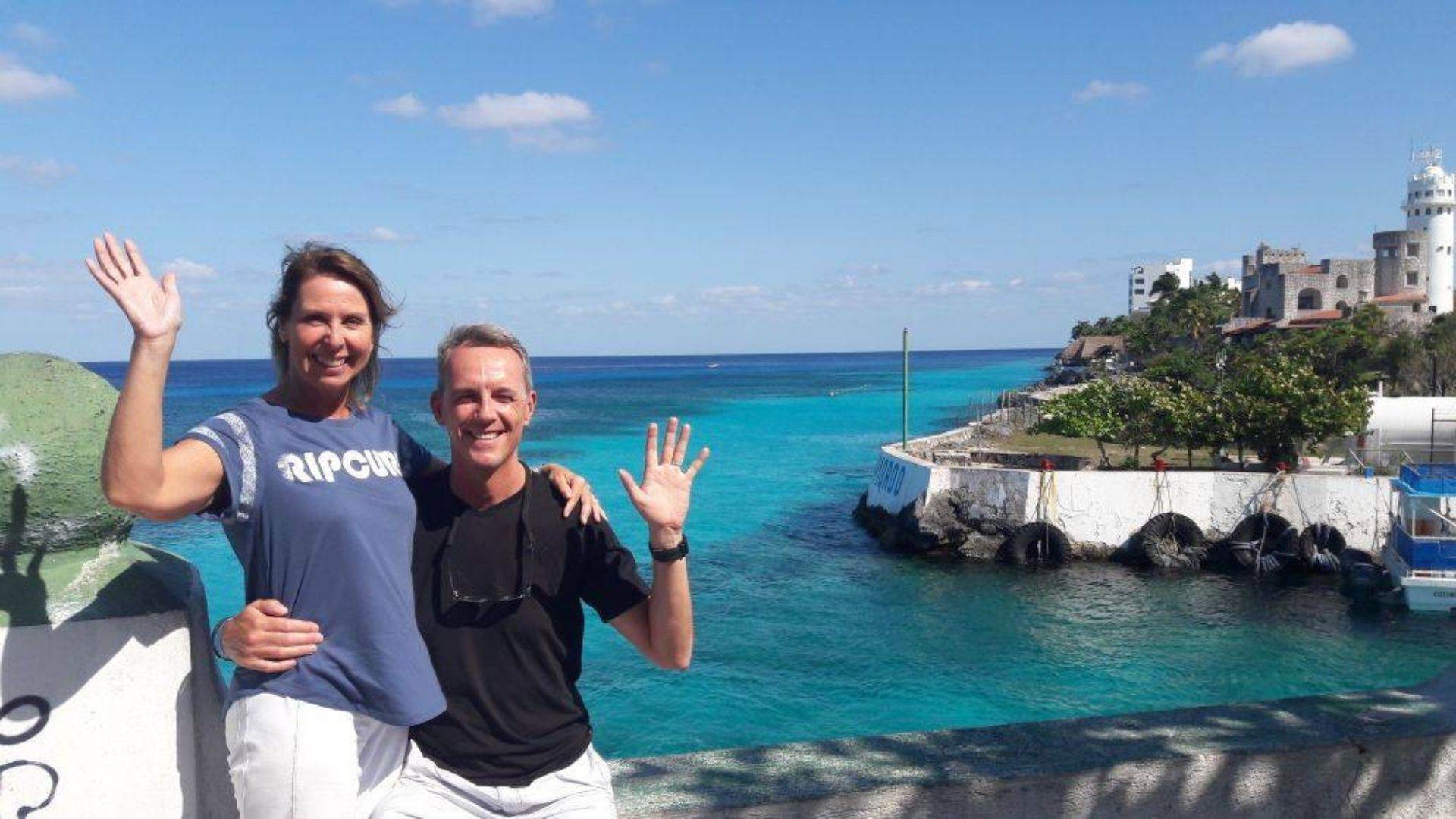 The dry season is also known as Cozumel's high season when you can expect the most amount of visitors to the island. Come January, Cozumel can have as many as eight cruise ships docked at its piers and along with its many resort guests, the island is positively buzzing with activity.
If you are looking to escape the crowds and you'd prefer a much more subdued experience, aim to visit Cozumel during its low season months between May and October. You can also have a local driver show you their favorite spots off-the-beaten-path for a half day excursion.
May, September, and October, in particular, are considered some of the quietest months because it avoids some of the big national holidays overseas, the long summer break in the US and Canada, and any obvious religious events in Mexico.
The Advantages of Visiting Cozumel in Summer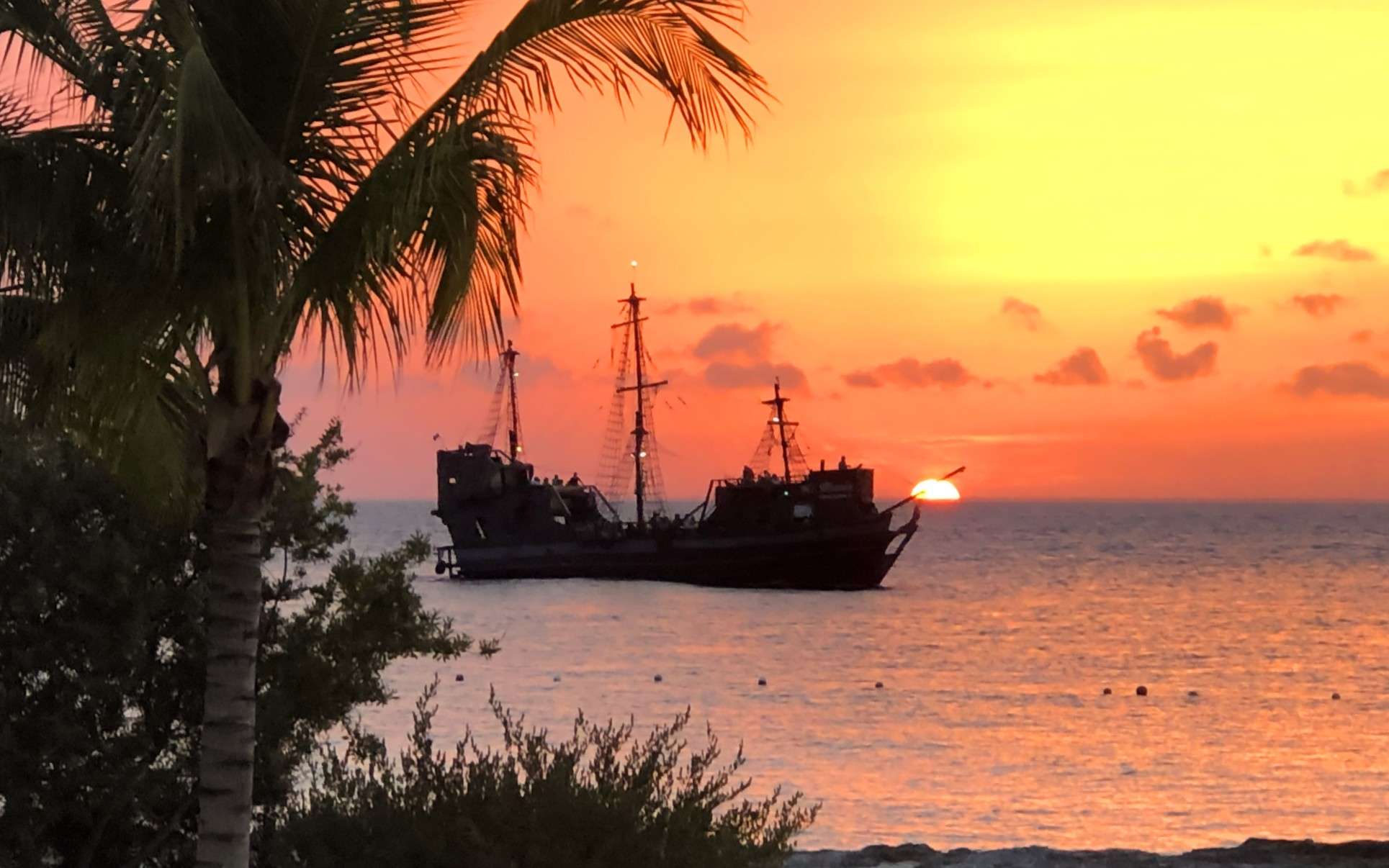 Summer in Cozumel isn't for every traveler. With temperatures in the 90s, higher chances of rain, and humidity that ruins any good hair day, Cozumel's summers might make you think twice about visiting.
What you will find, though, if you dare to visit during the summer, is lots of water activities to help keep you cool, fewer crowds, and lower prices on tours and hotels. The water temperature can get up to a comfortable 87ºF which is ideal for slow, languorous days by the beach with the occasional snorkel to see what the fish are up to.
There are many great activities you can do in Cozumel even when it's raining including an Atlantis Submarine Excursion and a visit to the Jade Cavern.
The Advantages of Visiting Cozumel in Fall
Fall is a great combination of summer and winter weather. The heat starts to die down, visitor numbers have yet to spike and the occasional rainstorm can be a welcome reprieve from the daytime temperatures.
You do have the added risk of hurricanes but with only a handful in the last 30 years and just one that's done any serious damage, it's a gamble that will more than likely pay off. Instead, you're looking at fewer people on the beach and on your day trips, and lower prices all around.
The Advantages of Visiting Cozumel in Winter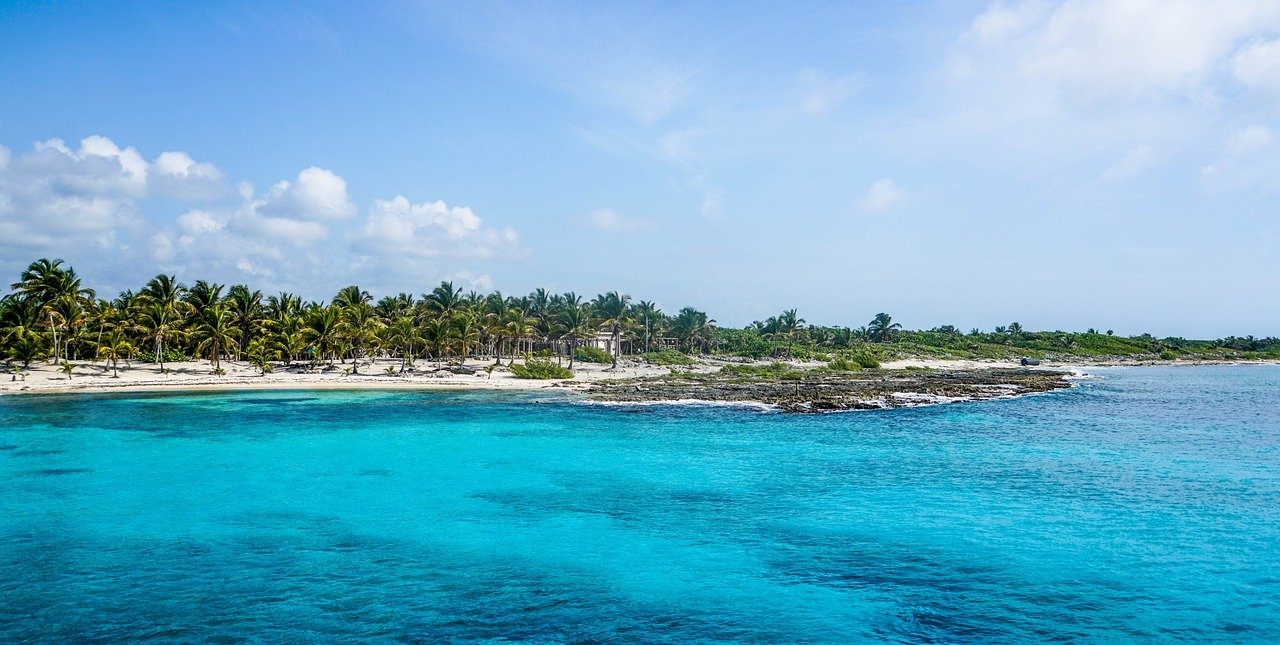 Winter has some of the best weather you'll find in Cozumel. The weather is as cool as you'll find (dropping down to the low 60s at night), chances of rain are half of that in summer, and the island is buzzing with a mix of local and foreign tourists.
All you need to do to enjoy that picture-perfect Caribbean day is to find a patch of beach that's not too crowded (beach clubs are great for this) or head out on the water where there's plenty of space for everyone.
The Advantages of Visiting Cozumel in Spring
Springtime in Cozumel is the best time to visit weather-wise. It's hot but not too hot, sea temperatures are warm, and rainy days are few and far between. Sure, you might have to share that idyllic island air with other holiday-goers with the same idea but Cozumel is big enough that if you plan your trip well, you may not even notice.
Small group tours keep numbers low so you can enjoy your chosen activities without the masses. Plus a trip inland or to the "wild" side of the island are top tips for getting away from the crowds.
When to visit Cozumel in Spring is another great question and if I had to choose one month, it would be May. Still great weather but much fewer crowds than in March and April. The best of all the worlds.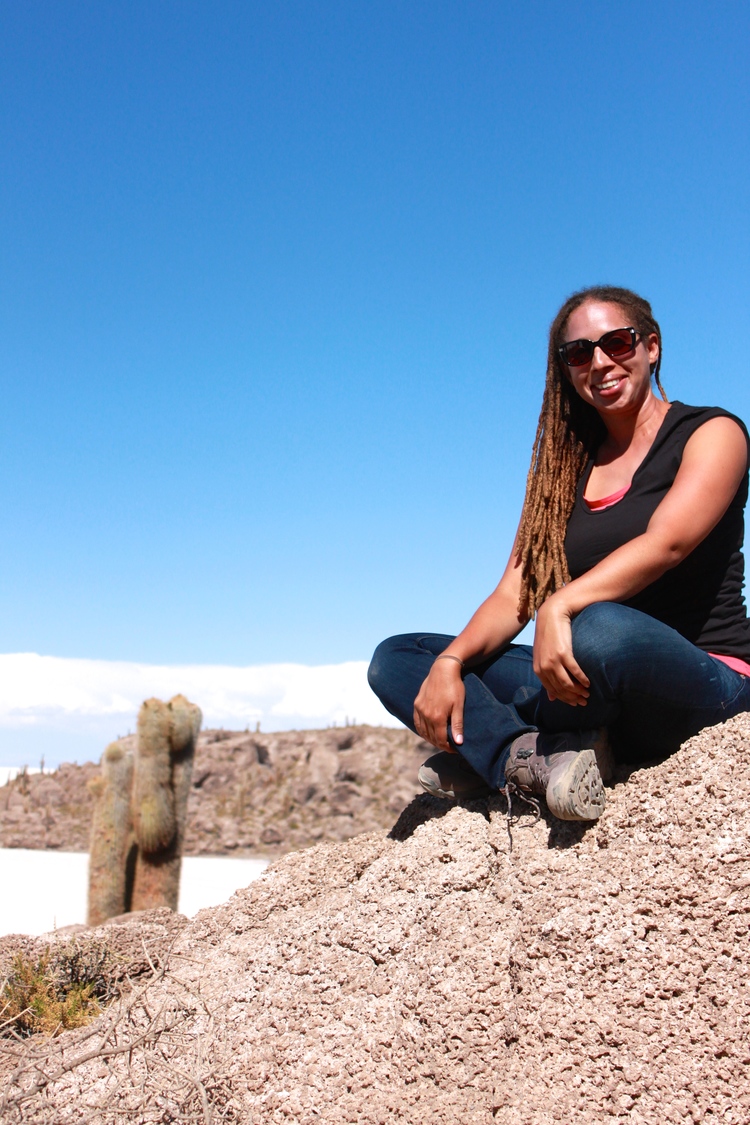 Cristal D
Local Writer, Global Traveler
Cristal Dyer was born in the Caribbean and has spent the last several decades travelling and writing, including several stints in Latin America. Currently based in Australia, she owns and operates her own travel site tofutraveler.com and is an expert travel writer, editor and photographer with a focus on solo budget travel and food tourism.
Best Excursions In Cozumel
Explore a wide range of wonderful things to do for cruisers and hotel guests
Free Cozumel Travel Guides
More information and resources for the best things to do in Cozumel